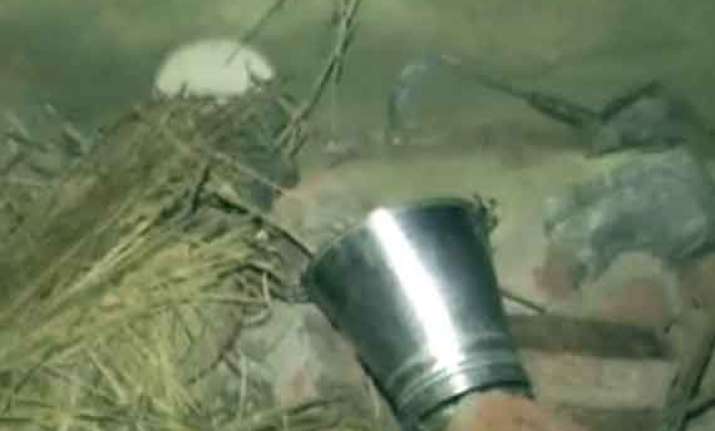 Auraiya, Uttar Pradesh, Nov 13: Eight people, of them four childre and two women, were killed early this morning when an explosion in an illegal cracker factory in Himmatpur village bloew up four houses, with several people buried in the debris, police said.
Fifteen people were taken out from the debris and rushed to Kanpur hospital.
Police and other rescue workers are trying to take out people buried in the debris.
Details are awaited.