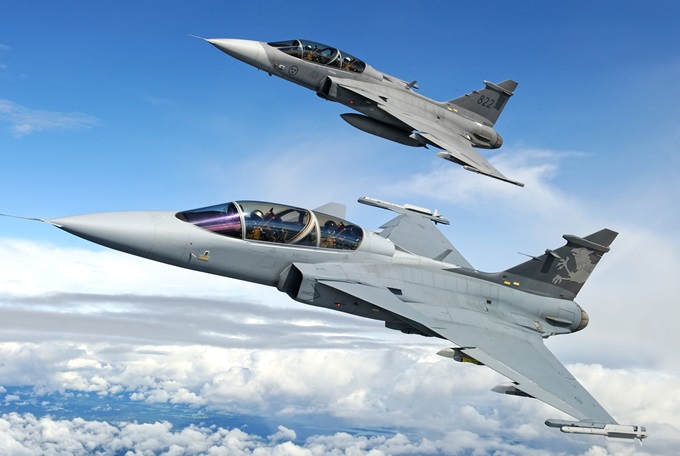 In a move that can prove a big boost to Prime Minister Narendra Modi's pet project of 'Make in India', the United States is believed to be planning to manufacture American fighter jets under this initiative, a media report said on Saturday.
According to the reports, the proposal in this regard was discussed at length during the US Defence Secretary Ashton Carter's farewell visit to New Delhi earlier this week. 
"The mega project — India is looking for a partner to produce over 200 new fighter jets to replace its ageing MiG fleet — has the potential of creating jobs both in India as well as the US if done correctly, was the message conveyed from Washington," an Economics Times report said.
On Thursday, in Washington DC, a law relating to the US-India defence partnership cleared its final legislative hurdle. When President Barack Obama signs it next week, his presidential successors and their administrations will be legally bound to treat India as a "major defence partner".
Congressman George Holding, who moved a bill on this issue, said, "The 2017 NDAA Conference Report demonstrates the bipartisan support in Congress for enhancing the US-India security and defence relationship. The included language will help to promote greater military-to-military cooperation and increase opportunities for defence trade between our two nations."