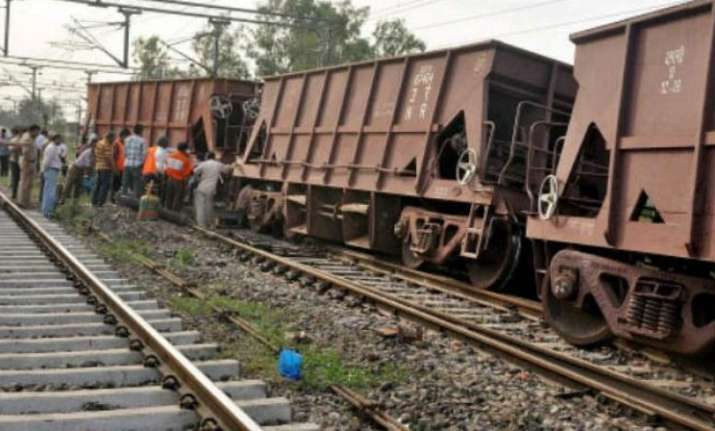 More than 50 people were feared killed and several injured after a speeding train mowed down Dussehra revellers near Amritsar on Friday. The incident occurred at Joda Fatak when several onlookers celebrating Dussehra near the railway tracks were crushed by the incoming train. 
Here's a list of major train mishaps that happened over a period of two decades:
May 6, 2018: An assistant loco pilot of Howrah-Mumbai Mail died after he fell off the train while inspecting smoke emanating from the locomotive. The incident occurred between Talni and Dhamangaon stations after a tap changer of the transformer caught fire. The assistant loco pilot is required to rotate the tap after checking voltage levels.
July 24, 2018: Five passengers on board a crowded suburban train near Guindy were killed after hitting a hard surface near St. Thomas Mount station along the Chennai Beach-Chengalpattu section. At least four others sustained serious injuries in the incident. Footage from the station showed the jam-packed train arriving at the platform with several people hanging out of the carriages at the entrance to the train.
October 10, 2018: The New Farakka Express on its way to New Delhi derailed near Rae Bareli, killing seven people and injuring several others. Two signal officials have been suspended while Railways has ordered probe to look into the accident.
Nov 20, 2016: Over 100 passengers were killed and more than 200 injured when 14 coaches of the Indore-Patna Express derailed near Pukhrayan in Kanpur dehat district of Uttar Pradesh.
May 28, 2010: At least 148 people were killed after the Gyaneshwari Express was derailed by Naxals in West Midnapore district of West Bengal.
September 9, 2002: 100 passengers were killed and 150 hurt after a bogie of Howrah-Delhi Rajdhani Express plunged into the Dhave river in Bihar's Aurangabad district.
August 2, 1999: At least 290 passengers were killed after two trains carrying a total of 2,500 people collided at Gaisal in Assam
November 26, 1998: At least 212 people were killed as the Jammu Tawi-Sealdah Express collided with derailed coaches of the Frontier Mail near Khanna in Punjab.
September 14, 1997: 81 people were killed when five bogies of Ahmedabad-Howrah express fell into a river in Bilaspur district of Madhya Pradesh.
August 20, 1995: 400 people were killed after the Puroshottam Express rammed into Kalindi Express near Firozabad railway station in Uttar Pradesh.
April 18,1988: At least 75 people were killed when the Karnataka Express derailed near Lalitpur in Uttar Pradesh.
July 8, 1988: 107 were killed, when the Island Express plunged into Ashtamudi lake in Kerala.