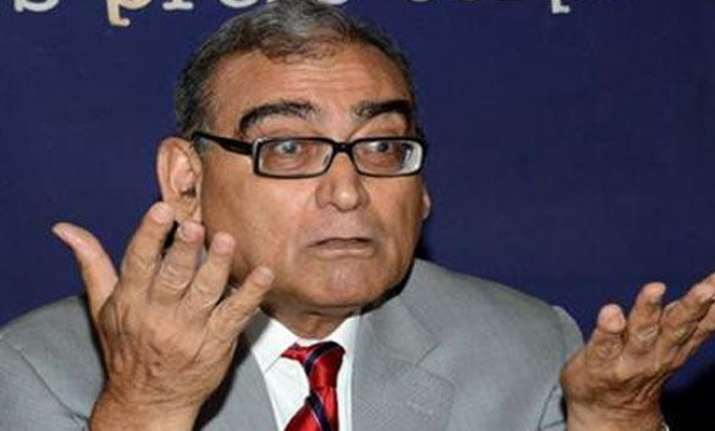 Former Press Council chairman Justice Markandey Katju has sparked a fresh controversy with his sardonic remark against Bihar. 
Writing a Facebook post on Sunday, the former Supreme Court judge suggested that Pakistan can get Kashmir if they agree to take Bihar also as part of a "package". 
"Pakistanis, let us end our dispute once and for all. We offer you Kashmir, but on the condition you also take Bihar. It is a package deal.
You have to take the whole package or none at all. Either you take both Kashmir and Bihar, or nothing. We will not give you Kashmir alone. Deal?" he wrote. 
Adding on to his inappropriate remarks, Katju even said that the then Prime Minister Ataj Bihari Vajpayee had offered the same deal to the then Pakistan President General Pervez Musharraf, who had "stupidly rejected it". 
"Atal Bihari Vajpayee had offered this deal to Musharraf at the Agra Summit, but he stupidly rejected it. Now the offer is coming again. Mat chook ai Chauhan," he wrote. 
The post obviously irked people who took to social media to slam the outrageous comment by the former jurist. 
In what appeared to be an attempt to pacify the anger over his comments, Katju then went on to write, "many Biharis lack a sense of humour." 
Katju even offered a suggestion to those who have been offended by his statement.
In another post, the 70-year-old Supreme Court judge wrote that the Pakistani government has "point blank refused the offer of taking Kashmir along with Bihar, and they have profusely apologised for ever asking for Kashmir at all and have promised never to ask for it again". 
In yet another irrational Facebook post, he said that Pakistan has got all its ideas of setting up a jungle raj from Bihar. 
Here are the reactions Katju received from Facebook users on his post.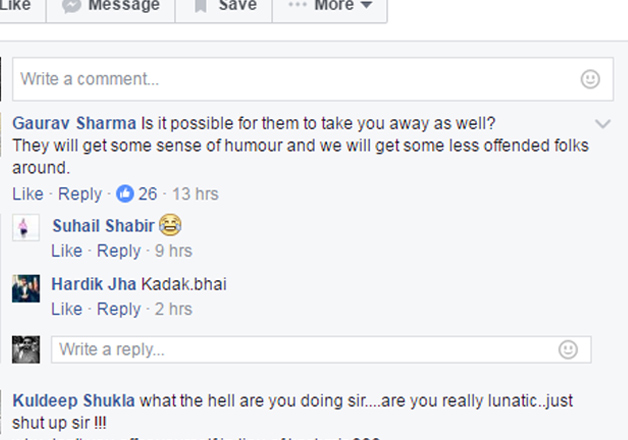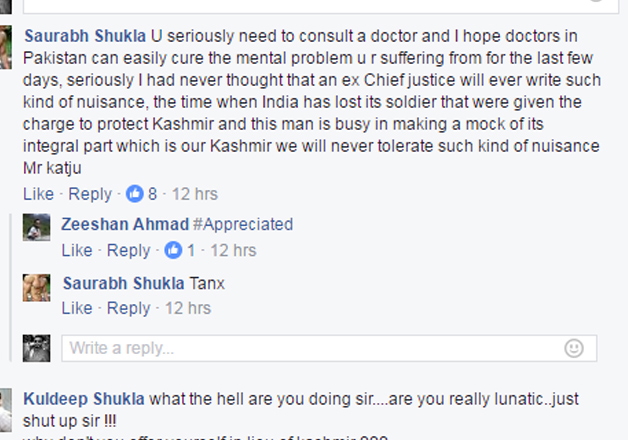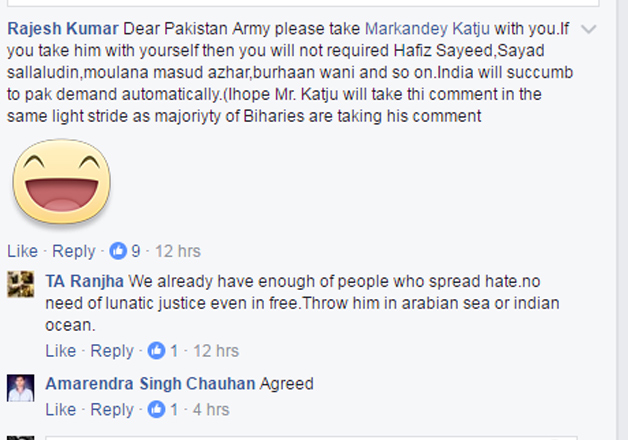 This is not the first time Justice Katju has triggered a controversy because of his 'inappropriate' statements on social media.
Recently, he was in news for saying that Bollywood star Amitabh Bachchan had nothing in his head. 
"Amitabh Bachchan is a man with nothing in his head, and since most mediapersons praise him, I doubt there is anything in their heads," Katju had tweeted.