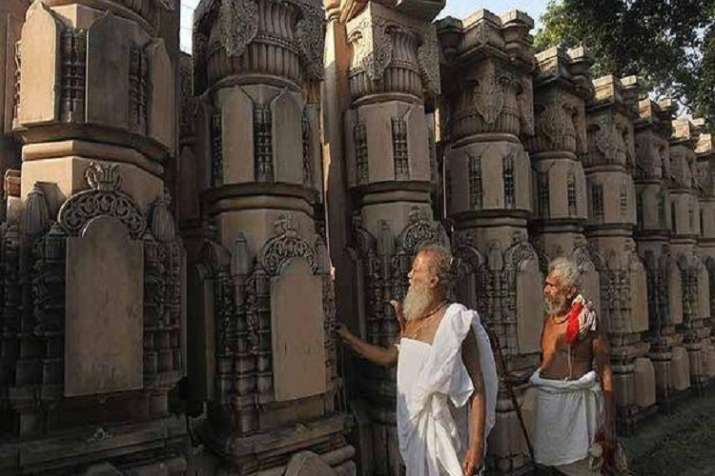 Taking a dig at Supreme Court on Tuesday, Haryana minister Anil Vij tweeted Supreme Court mahan hai (The Supreme Court is great).
The minister took to twitter to mock the apex court for turning down demands for early hearings in the Ram Janmabhoomi-Babri Masjid land dispute.
Vij questioned when the court could hear a late-night plea to delay the hanging of Mumbai attacks convict Yakub Memon then why it adjourned the hearing till late January.
 
"It it so wishes it can open its doors on 29 July 2014 for an appeal to delay the death sentence awarded to 1993 Mumbai serial blasts convict Yakub Memon. And if it wants, it can give a date on the issue of Ram Mandir, for which crores of Indians are eagerly waiting. The Supreme Court is great," the tweet in Hindi read.
The Yakub Memon hearing was actually during the pre-dawn hours of July 30, 2015.
Interacting with the media in Ambala, the health minister made a similar comment.
"The court is great," he said. "It can stay awake till midnight to hear the Yakub Memon case and it can extend the hearing of the Ram Janmabhoomi title case for three months, while crores of Indians wait for it."
He said people from every corner of the country wanted the Union government to bring an ordinance so that the construction of a Ram temple in Ayodhya can begin at the earliest.
The minister is not new to making controversial remarks.
Earlier, he compared Congress chief Rahul Gandhi to the deadly Nipah virus. He has also warned people not to enter Haryana if they couldn't live without beef.
On Monday, the Supreme Court turned down requests for early hearings in the Ayodhya title dispute and said it will decide the schedule in the first week of January.
"We have our own priorities. Whether the matter will be heard in January, February or March, the appropriate bench will decide," the bench said.
This had intensified demands by the RSS and the Vishwa Hindu Parishad that the BJP-led government should bring a law to construct a Ram temple on the disputed site.
( With inputs from PTI )