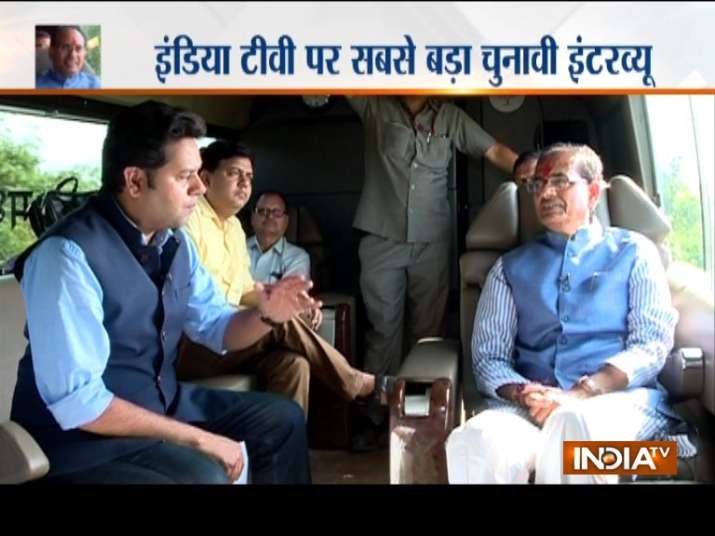 Madhya Pradesh Chief Minister Shivraj Singh Chouhan on Friday said that there was no anti-incumbency against his government in the state even though the BJP is in power for last 15 years.
In an exclusive interview to India TV, Chouhan said that his government is still popular among the people of the state because of the work it has done in the state.
He pointed out that the irrigated land has increased in the state from 7.5 lakh hectares to 40 lakh hectares under the BJP regime.
He added that now the government has set a target of 80 lakh hectare under irrigation project.
On electricity front, the chief minister said that the power capacity in the state has increased from 2900 MW to 18,000 MW in the state.
Chouhan said that under BJP government, agriculture sector has witnessed a growth of 20%.
On Rahul Gandhi's newly-adopted policy of soft-Hindutva, Chouhan said that as far as BJP is concerned, Hindutva is not for politics, adding it's a matter of belief.
He alleged that the Congress was instigating violence and stone pelting against him because the party is not confident of winning elections. 
Watch: Exclusive interview with Shivraj Singh Chouhan