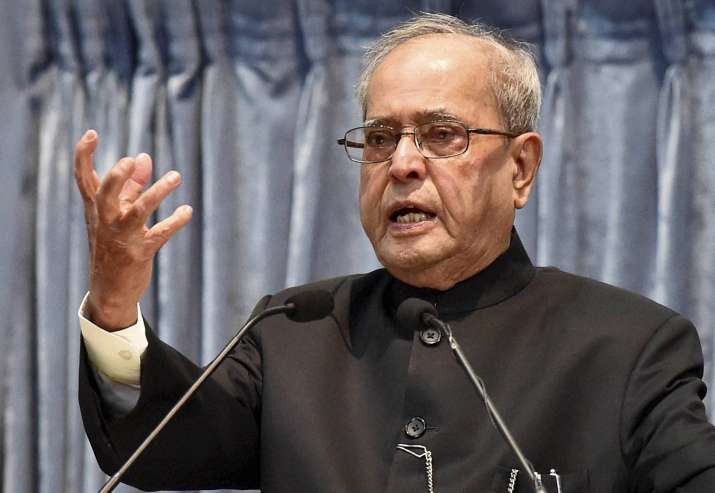 President Pranab Mukherjee today asserted that any attempt to substitute the 'plural' character of India with 'uniformity' will not succeed, even if it is imposed on the country.
Praising the Indian electorate for giving a clear verdict to a political party at the Centre after 30 years, President Mukherjee said that it was an example of people rejecting "opportunistic" political coalitions.
"Your responsibility as future policy makers is to strengthen the system which has been established with the objective that we cannot substitute our plural characters, our pluralism by uniformity. Straitjacket uniformity, even if it is imposed, it will not succeed as it has been proved on several occasions," President Pranab Mukherjee said while addressing the 91st Foundation Course of the All India Services in New Delhi.
Speaking on the wisdom of the Indian electorate, he said people have been discharging their responsibility and it was incumbent upon the "elected" to transform their aspirations into reality.
Mukherjee said people decided that it was "enough to make experiments with capricious, selfish, opportunistic political coalitions" just to form a government, so after 30 years they gave a "clear political verdict" in favour of a political party.
"It is not important which political party. This is the confidence of the people. It is important that how mature Indian electorate are," he said.
Departing from a prepared speech, Mukherjee went on to speak on the challenges faced by India, especially the period post partition based on "religion" and the decision of the Constituent Assembly to choose secularism and adult suffrage right after that.
Mukherjee had yesterday launched a stinging attack on the opposition over parliamentary paralysis and said the House was not a place for dharna and disruption which amounted to "gagging of majority" by the minority.
He told parliamentarians that they are meant to discuss and transact business and not to disrupt.
(With PTI inputs)