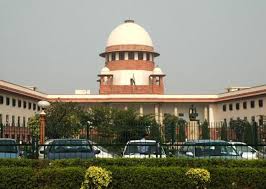 The Supreme Court on Friday dismissed a petition filed against release of Sanjay Leela Bhansali's controversial film Padmavati.
While dismissing the petition, the Supreme Court said that the Censor Board has not yet issued certificate to Padmavati and the board is an independent body, therefore the apex court should not intervene in their jurisdiction.
Earlier in the day, the Allahabad High Court asked a petitioner, seeking a ban on the movie Padmavati on the ground that it allegedly propogates the practice of Sati, to approach the Censor Board with his plea.
A division bench of justices Vikram Nath and Abdul Moin on Thursday refused to interfere in the matter. The petitioner Kamta Prasad Singhal had pleaded that under the Sati (Prevention) Act, the practice was banned and even its propagation was banned and made punishable.
Citing the said provision, the petitioner claimed that the movie shows women committing sati and therefore, should be banned. Declining to go into the merits of the matter, the bench said the petitioner has another forum where he could appeal for his grievance.