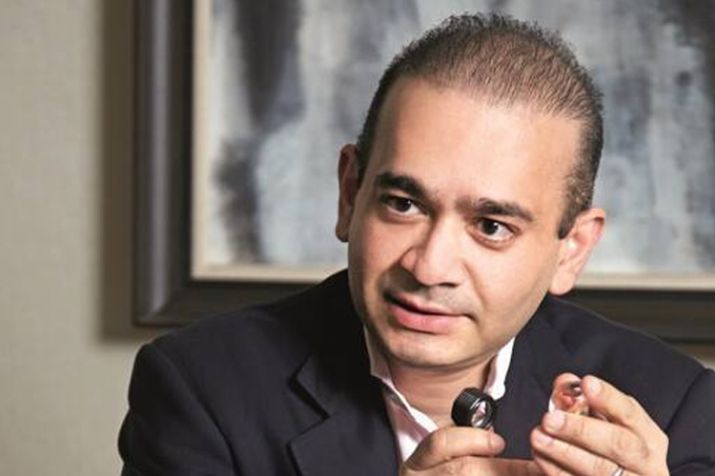 The Ministry of External Affairs on Thursday informed the Parliament that government has sent a request to the UK for extraditing fugitive diamantaire Nirav Modi, who is wanted in the Rs 13,500 crore Punjab National Bank (PNB) fraud case.
"An extradition request has been received in the Ministry of External Affairs (MEA) from the Ministry of Home Affairs (MHA) for the extradition of Nirav Modi from the UK," Minister of State for External Affairs V.K. Singh told the Rajya Sabha on Thursday. 
"The request has been sent by a Special Diplomatic Bag to the High Commission of India (HCI), London for onward transmission to the UK authorities," he said.
Singh said that the MEA revoked the passport of Modi as per the provisions of Section 10(3)(c) of the Passports Act, 1967, on February 16, 2018. 
"This information was conveyed to the Central Bureau of Investigation (CBI) for onward transmission to the Interpol," he said.
He also said that the Ministry has no means to verify the travels, if any, of Nirav Modi, and the passport used for such travels by him.
Nirav Modi and his uncle Mehul Choksi of the Gitanjali group are said to be at the helm of this multi-crore scam, being probed by the Central Bureau of Investigation (CBI) and Enforcement Directorate. 
The ED had, on May 24 and May 26, filed prosecution complaints or charge-sheets against Choksi and Modi. 
The court has taken cognizance of the charge-sheets and issued non-bailable warrants against both of them. 
On request of the ED and the CBI, the Interpol had earlier issued Red Corner Notice against Nirav Modi on July 2. 
Nirav Modi left India along with his family in the first week of January, weeks before the scam was reported to the CBI. His wife Ami, a US citizen, left on January 6.
Choksi had fled India on January 4 this year and took oath of allegiance in Antigua on January 15. His citizenship was cleared in November 2017.
On January 16, this year, the USD 2 billion scam was detected by Brady House branch of Punjab National Bank, making it the biggest banking scam in the country. 
The authorities in the island country did a thorough check on Choksi from open source global agencies, including the Interpol, that there was "no instance" of any derogatory information against him, it said. 
The Antiguan authorities, as part of their own checks, found two instances of SEBI (Securities and Exchange Board of India) action against Choksi's firms in 2014 and 2017 and sought more information on them, the report said.