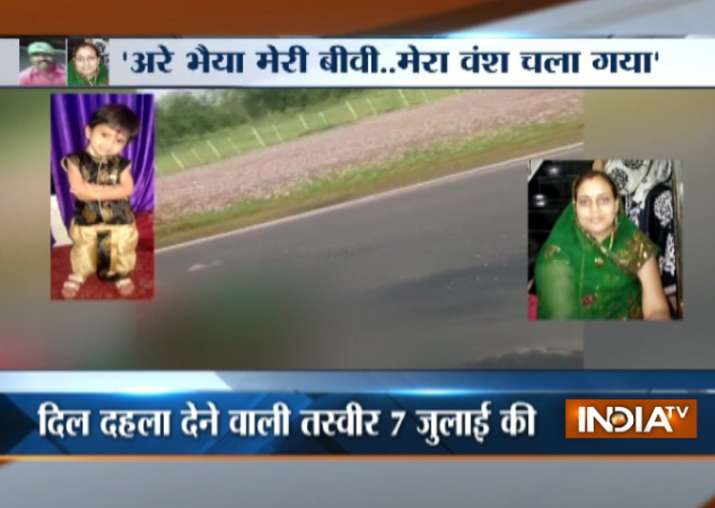 An appalling video has emerged from Madhya Pradesh's Hoshangabad district that shows a man sitting in the middle of a road and crying for help from passers-by to save his wife and kid who met an accident after their bike was hit by a speedy truck from behind.
The incident occurred on July 7 near Dongri. The footage shows his wife, whom he refers as Anju, and his daughter lying in pool of blood on the road. However, not one person came to their rescue resulting into the death of the two. The video that has emerged is from a person who filmed the entire video using his mobile phone camera.
The video shows at least 14 vehicles passing by the accident site as the man sat crying for help but no one stopped. 
When the police learnt about the incident, they rushed to the site but it was too late by then. 
Ashutosh Pratap Singh, SP, Hoshangabad, made an appeal to the people to abide by the Supreme Court guidelines and come to the rescue of accident victims.
"The Supreme Court guidelines clearly state that police will not hurt anyone who voluntarily comes to the rescue of accident victims. He or she is free to share with police whatever information they want. Police has very limited role in such cases," the official said.