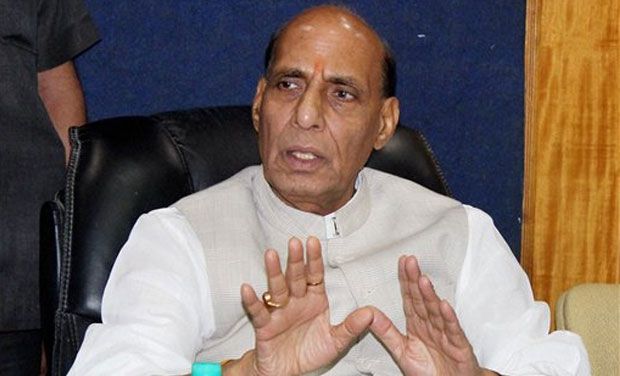 The Ministry of Home Affairs (MHA) has decided against seeking report from Jharkhand and Rajasthan over attacks on two Muslim men in separate incidents, leading to the death of one of them and critically injuring the other.
The Home Ministry's decision is a departure from the past as far as the MHA's approach in such cases is concerned.
However, explaining the rational behind this deviation, a home ministry spokesperson said normal law and order issues are handled by the state governments and the central government has no role in it.
"A report is sought only when the incident has wider ramifications or has an internal security angle and the central paramilitary force has to be provided to the state government. So far, no report has been sought from Haryana and Jharkhand governments," the spokesperson said.
The BJP is in power at the Centre as well as in Haryana and Jharkhand.
While a Muslim teen was stabbed to death and two of his brothers were injured by a group of people near Ballabhgarh in Haryana onboard a train on June 22, a mob attacked a Muslim man on suspicion that he slaughtered a cow after allegedly finding the carcass of the animal near his house in Giridih district in Jharkhand.
In 2015, when one Mohammed Akhlaq was lynched by a mob at Dadri, the home ministry had sought a report from the Uttar Pradesh government and also asked the state government to ensure that no such incident took place in future.
In April this year, the home ministry had sought a report from the Rajasthan government after a dairy farmer was lynched by cow vigilantes in Alwar.
(With PTI inputs)