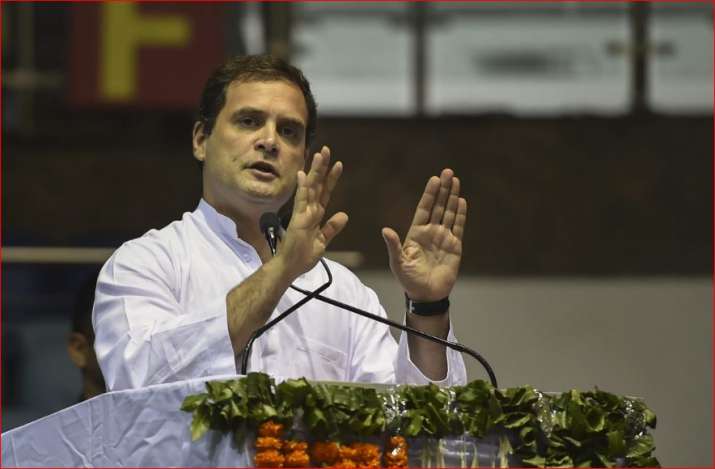 Congress president Rahul Gandhi on Thursday asked Prime Minister Narendra Modi to explain why he decided to introduce demonetisation in the country. Addressing a press conference in New Delhi, the Congress president alleged that the prime minister did it for the benefit of crony capitalists who are his friends. He further said that demonetisation was a huge scam.  
Rahul Gandhi also asked the Narendra Modi government to set up a joint parliamentary committee to probe the Rafale deal.
"Demonetisation was not a mistake, it was an attack against people of the country," Rahul Gandhi said.
He further said that PM Modi should answer why he inflicted a deep wound like demonetisation when the nation is still facing  issues like unemployment.
Accusing Prime Minister Narendra Modi of lying to the people, Rahul Gandhi said that there is a huge list of unfulfilled promises and lies.
He also pointed out that India-France joint statement clearly stated that the 36 aircrafts in question will be of the same configuration.
Earlier in the day, Rahul reminded Union Finance Minister Arun Jaitley that less than six hours were left to set up a Joint Parliamentary Committee (JPC) to probe the Rafale deal. The Congress president's response came after Jaitley termed the Congress' charges on the defence deal a "complete falsehood" in his blogpost.