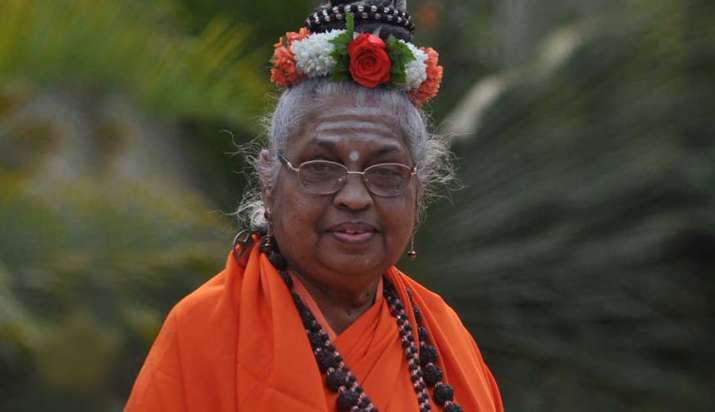 Mathe Mahadevi, a prominent Lingayat seer who led the Basava Dharma Peetha in Bagalkot in Karnataka, passed away on Thursday evening after prolonged illness. She was admitted to Manipal Hospital in Bengaluru on March 8. She was 73-years-old.
According to reports, the Mathe Mahadevi died at 04:45 pm due to cardiac arrest. She was also suffering from a kidney ailment. She had come to the hospital with a similar problem five months ago and had made a recovery. 
"Since admission, she required multiple organ and life supports including ventilation, BP support, and dialysis. Her condition was extremely critical and she was receiving broad-spectrum antibiotics for sepsis. The ICU, nephrology and pulmonology teams were providing the best of care to her round the clock. Our deepest condolences to the entire family and the devotees on her sad demise," Dr H Sudarshan Ballal, Chairman, Manipal Hospitals said in a statement.
Last Rites and Funeral
Mathe Mahadevi's mortal remains will be kept for public viewing at Basava Mantap in Bengaluru's Rajajinagar. It will then be taken to Kudalasangama for public viewing. Her last rites will be conducted on Friday afternoon at Kudalasangama.
Who is Mathe Mahadevi
Born on March 13, 1946, Mathe Mahadevi was a pupil of renowned Lingayat Seer, Gurulingananda. In 1970 she was installed as a jagadguru, and became the first woman to be offered that rank in a Lingayat mutt. 
She was one of the most influential leaders of the Lingayat community. She had travelled across the state to take influential mutts and their leaders into confidence for the separation from Hinduism.