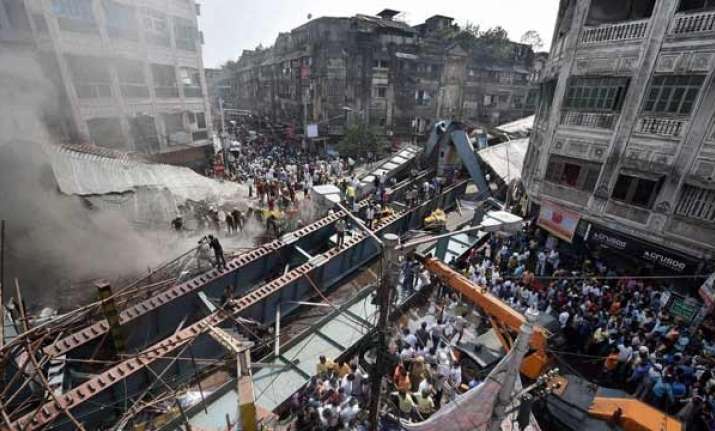 Kolkata: Tragedy struck Kolkata today as an under-construction flyover in a crowded area of Kolkata collapsed leaving at least 15 dead and scores injured. However, an official of IVRCL, the company constructing the flyover reacted to the accident as "an act of God", denying any lapse on their part whatsoever.
"So far in 27 years, we have constructed several number of bridges...it (collapse) never happened," K Panduranga Rao, Group Head (HR & Admin) of the Hyderabad-based company told reporters.
"It's nothing but a God's act," he said. When asked about the reason for the collapse, Director (Operations), A G K Murty, said, "It's not due to any quality issue nor any technical issue, as of now".
Murty said that 70 per cent of work on construction of the flyover had been completed, and today 60th slab was being "done" (when it collapsed).
The two officials said the company would cooperate with government agencies.
"Whatever best possible, we will be doing. All the projects have their own insurance...whatever best possible, we will be doing for the people involved", Murty said.
"We are in deep shock. We at the management are also in shock...we are waiting for what's happened. We are checking," the officials added.
Two of IVRCL engineers are also missing from the collapsed site, he said, adding, searches are in progress to find them.
Meanwhile, the police have registered three FIRs against the company over the accident. All Kolkata offices of the company have also been sealed.
Chief Minister Mamata Banerjee cut short her visit to West Midnapore and rushed back to the capital to take stock of the rescue operations. 
"This is a very serious incident, law will take its course. Guilty won't be spared, negligence is also a crime," Banerjee said, adding that the focus was currently on the rescue operations.
The state government has announced Rs 5 lakh ex-gratia to kin of those killed in the flyover collapse and Rs 2 lakh for the injured. 
(With agencies)