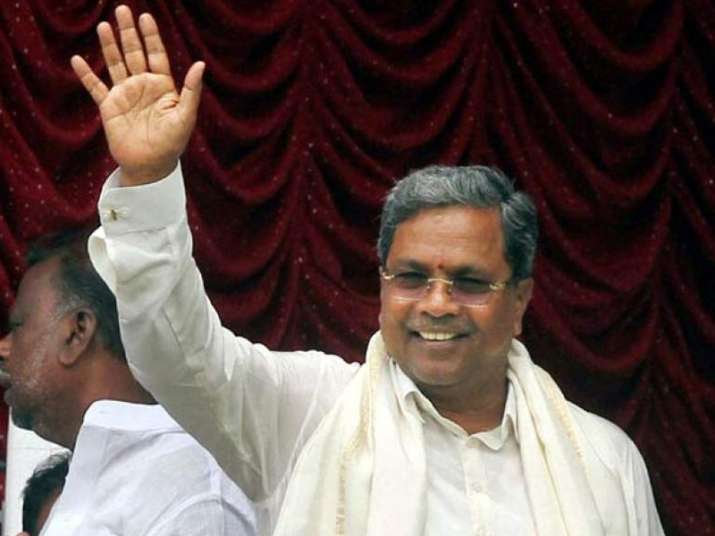 The Siddaramaiah-led Congress government's handling of the row over the report by IPS D Roopa, former Deputy Inspector of General (Prisons), alleging major corruption in a Bengaluru prison in alleged connivance with senior prison officials, has received condemnation from all around. Be it the civil society or the opposition, the Siddaramaiah government's move to transfer the whistleblower officer – to a much-diminished role as Inspector General of Police and Commissioner for Traffic and Road Safety – is being viewed as a demotion of sorts for speaking out against blatant abuse of power.
Experts are of the view that the revelations made in the 2000-batch IPS officer's report, that detailed how jailed AIADMK (Amma) chief VK Sasikala received preferential treatment in exchange for bribes to top officials, are serious and require a thorough and unbiased probe. "The government has a biased way of looking at this probe," former Supreme Court judge and Karnatak Lokayukta Santosh Hegde told indiatvnews.com on Monday. "Punishing the IPS officer comes across as part of a plot to hound honest public servants. This has been going on in Karnataka for some time now," he added. "This is what happens when the mafia run the state."
Former Cabinet Secretary TSR Subramanian says there is no offence on part of IPS Roopa made pout as such. "At best it is a violation, provided she has spoken to the media on the contents of the report. An admonishment for such violation should ordinarily suffice. But the hurry that the state government has shown in shunting out the officer is absurd," he said. Roopa had denied leaking her report to the media and blamed his senior DGP (Prisons) Sathyanarayana Rao for it. "It is absolutely against the rulebook," Siddaramaiah said, expressing open displeasure over the public comments made by Roopa on her report, which has also brought her superior and other prison officials under a cloud of bribery allegations.
While Siddaramaiah has downplayed D Roopa's transfer, the CM had hinted at action against the woman officer for violating service rules by going to the media. Roopa, in her report submitted to DGP (Prisons) Rao alleging that there were "talks" that Rs 2 crore exchanged hands to give "preferential treatment" including an exclusive kitchen and other perks to Sasikala. Roopa's report had alleged that the bribe was paid to Rao, who rubbished the charge while the state government on July 13 ordered a high-level probe into the allegations. Rao, on the other hand, rubbished the allegations.
A look at the past record of the state government in handling issues related to bureaucrats and officers has been dismal to say the least.
Sample these:
On July 8, 2016, Deputy SP MK Ganapathy committed suicide after blaming former home minister KJ George and senior police officers on live TV. This was followed by a statewide uproar with people taking to the streets in protest and the Opposition sitting in the Vidhana Soudha on an overnight dharna
On January 15, 2014, Sub Inspector at Gulabarga, Mallikarjun Bande was shot at from point blank range during a gun fight between Gulbarga police and Munna Darbadar, a wanted rowdy sheeter and notorious underworld sharpshooter in Gulbarga. His death fell under a shroud of mystery after fingers were pointed at an IGP named Wazir Ahmed.
On July 5, 2016, Deputy SP of Chickmagalur, Kallappa Handibag committed suicide by hanging himself at his relative's place. He was accused of kidnapping and extortion by a civilian. His family, however, accused some senior police officials of harassing him.
On June 4, 2016, Deputy SP of Kudligi subdivision in Ballari district, Anupama Shenoy, resigned from service and accused Labour Minister P T Parameshwar Naik, also the district in-charge minister, of interfering in her work. Shenoy alleged victimization for "putting his call on hold". She also alleged harassment from the liquor lobby and took to Facebook to detail out her grievances.
On March 16, 2015, DK Ravi, a 2009-batch IAS officer, who served as Additional Commissioner of Commercial Taxes (Enforcement), was found dead in his apartment under suspicious circumstances. He was found hanging at his residence in Koramangala, Bangalore. However, just prior to his death, Ravi was involved in preparing a list of top tax defaulters, allegedly ruffling a few feathers. The incident eventually led to KJ George being axed as state Home minister.
Rashmi Mahesh, an IAS officer, who headed the Administrative Training Institute in Mysore, was allegedly assaulted by the institute's contract staff after she exposed a Rs 100 crore scam. Shockingly, the government slapped a notice against her just five days after the incident for revealing the details of the incident.
On August 11, 2016, C Shikha, the DC of Mysore was abruptly transferred after a rather public run-in with K Marigowda, former zila panchyat president and reportedly Chief Minister Siddaramaiah's 'right hand man'. Marigowda had abused her in public and the officer also faced harassment and intimidation. People took to streets to protest forcing Marigowda to surrender before the police. Shikha was quietly transferred out of the city shortly after.
Two broad issues emerge from the history of the current government in dealing with the alleged harassment and intimidation of upright and honest officers and in how it has handled the current fiasco. Both bring embarrassment to the Siddaramaiah government. First, the charges levelled in IPS Roopa's report are damaging to say the least. The report points to the possibility of connivance at the highest levels. How these were allowed right under the nose of the Chief Minister is anybody's guess. That the alleged 'preferential treatment' was being rolled out for Sasikala, a controversial political figure herself, makes matters worse for Siddaramaiah. The presence of the multi-crore stamp paper scam convict Abdul Karim Telgi in the same prison doesn't help the situation either.
The second issue relates to the probe into the allegations that the report has levelled. The government, which will face its acid test in less than a year from now when the state goes to polls, will need to establish its image as that of one capable of efficient governance and not one that has turned the state into a graveyard for bureaucrats.
The Congress government's frustration is obvious. It hasn't stopped attacking Roopa even after transferring her. The government's explanation offered this evening, that targets Roopa again over her alleged role in leaking the contents of the report to the media, also reeks of its bias against the whistleblower officer. Moreover, Siddaramaiah's utterances seeking to project himself as a 'Hindu' face also show his desperation. As does his latest move to ascertain the legal sanctity of a flag for the state. The move, which will make Karnataka the only state after Jammu and Kashmir to have its own flag, is also seen as an attempt to court Kannadiga sentiments.
However, Siddaramaiah must remember that the consistent and repeated attacks on honest public servants has caught the attention of citizens more than once. With the latest revelations damaging his image further, the only way out will be a thorough and honest probe. One hopes good sense prevails.