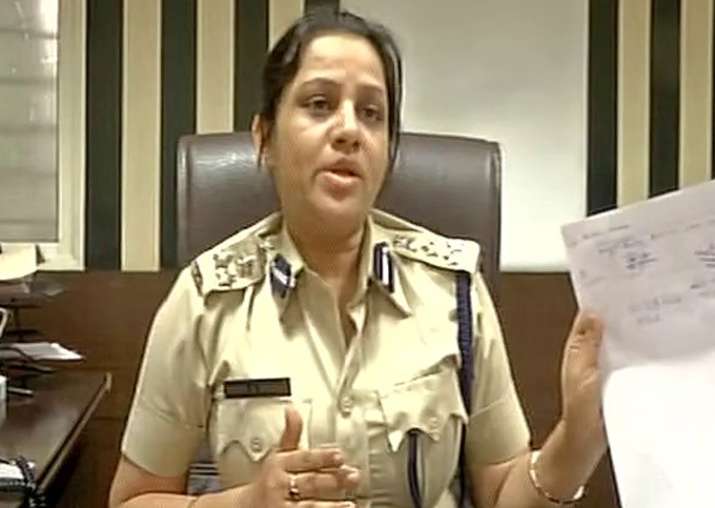 The Siddaramaiah-led Congress government in Karnataka has ordered the transfer of IPS officer and DIG (Prisons) D Roopa, who blew the whistle on alleged corrupt activities in Bengaluru jail and accused prison officials – her superiors – of accepting around Rs 2 crore bribe for providing preferential treatment to jailed AIADMK General Secretary V.K. Sasikala Natarajan. Roopa, as per the order today, has been posted as commissioner for Road Safety and Traffic. DGP Prisons, H N Sathyanarayana Rao, who Roopa accused of connivance in a damning report, has also been transferred along with SP (Jail) Krishna Kumar.
The government's defence in effecting these transfers is as is usually the case. The government's stand has been to put this across as a routine reshuffle – one that should not be linked to the accusations purportedly levelled by Roopa in her report. However, one cannot but believe that to be the case. Four other top cops were transferred along with the Prisons DIG in order to make it look like another bureaucratic reshuffle. Former Cabinet Secretary TSR Subramaniam views the development as one that could hamper the larger issue of corruption and bribery that has allegedly facilitated a lavish lifestyle of the likes of Sasikala as well as convict in the multi-crore fake stamp paper scam Abdul Karim Telgi, who is also serving his 13-year sentence in Bengaluru's Parappana Agrahara Central Prison.
"If at all anyone should have been transferred, it is Sasikala and Telgi," says former top bureaucrat Subramaniam, terming as absurd the transfer of Roopa 10 days after details of her report allegedly made its way into the media. "Her offence is at best a violation of the All India Service Rules that merit an admonishment. What this (Roopa's transfer) comes across is part of a pattern used by the political establishment to hound honest civil servants – transfer, accuse, harass and murder," he adds.
Rule 9 of the All India Services (Conduct) Rules, 1968, states: "No member of the Service shall except in accordance with any general or special order of the Government or in the performance in good faith of duties assigned to him, communicate directly or indirectly any official document or part thereof or information to any Government servant or any other person to whom he is not authorised to communicate such document or
information."
Last week, Roopa had submitted a report alleging bribery in the prison that reportedly said: "Sasikala has given Rs 1 crore bribe to Rao and another Rs 1 crore was distributed among officials, including the warden of the central jail, where she is serving four-year sentence in an illegal wealth case for allowing her special privileges." Rao had denied the allegation and accused Roopa of making public a report which should have been first submitted to him.
Roopa, however, defended herself saying she had not violated any service rule. In her defence, Roopa said she was being targeted for exposing the VIP treatment given to the jailed leader. "Targeting me is unfair. If action is to be taken then it should be against all and not just me," Roopa, told reporters on Friday. She also rejected allegations that she had spoken to the media before submitting the report, thus violating the rules. "I didn't speak to media first. The DG shared the details with media and so service rules should apply to all and not on one," she said, adding, "Let there be a fair probe, I will cooperate."
Former Supreme Court judge and Lokayukta of Karnataka Santosh Hegde told indiatvnews.com that the state government had a biased way of looking at the investigation. "The IPS officer (Roopa) has brought out some serious corrupt dealings pointing to an alleged connivance of senior prison officials. She may be a whistleblower, but has submitted her report to the government. She has not gone to the media with the contents of the report. Merely saying she has submitted a report to the government does not suffice as crime," he said.
The Siddaramaiah government's measures as more details from the report came out are also being viewed as suspicious. In a sudden move, the Karnataka government shifted 32 convicts serving terms in the Parapanna Agrahara Central Prison to two other jails in Bellary and Belgavai on July 16. Media reports quoted an official as saying that the measure came after they tried to air their grievances. The convicts were shifted around 1 am to prisons in Ballari and Belagavi, the official said on condition of anonymity. The official said the jail inmates were desperate to meet Roopa as they think she could solve their problems. The jail inmates were 'unhappy' with the conduct of the prison superintendent and accused him of beating them up for airing their grievances on several occasions in the past, a Quint report quoted the official as saying.
"Why the sudden rush to transfer these prisoners? What was it that they (government) feared? We are hearing reports that there is a group inside the prison that is celebrating Roopa's transfer," Justic Hegde questions. He says there is no protection for honest public servants in the state. "There have been many cases of honest civil servants and police officials being harassed at the hands of the state government. While some have been transferred, one even went on to commit suicide. One hopes that the Whislteblowers Bill currently pending in Parliament could offer some relief, but that would only happen if it expands its ambit to cover public servants as well. The proposed legislation only covers private citizens as of now," he added.
Reactions to the government's response to this entire controversy has been shoddy to say the least. While indications to this effect had come as early as Friday, the Karnataka government has only exposed – yet again – the discomfort of the executive to the idea of a bureaucracy with a spine. As we report this, images are splashed across television screens showing inside images of the five-star life that Sasikala and her like allegedly enjoyed at the Bengaluru prison. However, instead of offering protection, the government's first response has been to act against the very officer who brought out the wrongdoings through her report.
While reactions have been of shock and awe, one really doesn't have to look too far back to realise that the political class has acted similarly to all such acts of officers standing up to abuse of power. Ashok Khemka, Sanjiv Chaturvedi, Durga Shakti Nagpal, Amitabh Thakur, Anupama Shenoy… the list of officers hounded for speaking out runs long. Going by the developments in Karnataka, one can assume that Roopa's persecution is not over and her name, by no means, the last on this list.