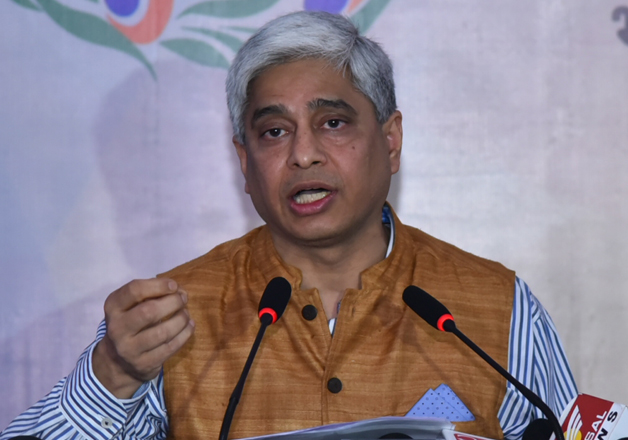 New Delhi: India today accused Pakistan of violating the Indus Waters Treaty by deciding to move the Court of Arbitration over construction of two dams.
External Affairs Ministry spokesman Vikas Swarup said that Pakistan was breaching provisions of the 1960 pact by rushing to a third party without trying to resolve the issue bilaterally.
He said this was made clear to Pakistan's Water and Power Secretary when he visited New Delhi on July 14-15.
The issue refers to concerns pertaining to two hydro-electric projects, Kishenganga (330 MW on Jhelum's tributary) and Ratle (850 MW on Chenab), Swarup said.
"During the (New Delhi) talks, both sides stated their views at government level. We hope the Pakistan side will see reason in our suggestions on the way forward," he added.
Pakistan's Minister for Water and Power Khawaja Asif announced on Friday that Islamabad will approach the International Court of Arbitration to stop India from setting up two hydropower projects on the Jhelum and the Chenab rivers that were assigned to Pakistan during the Indus Waters Treaty in 1960.
Pakistan believes that the projects will reduce its water supply considerably, leading to crop loss.