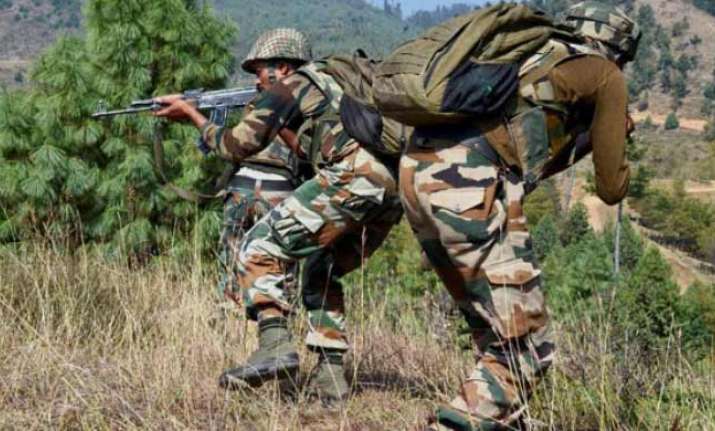 Army major, three soldiers killed in Gurez, north Kashmir, while foiling infiltration bid, officials said. At least two terrorists have been shot dead by the army. Sources in the army say that at least six additional terrorists are believed to be hidden in the area. Operation continues. 
The encounter started after the army noticed a suspicious movement in Gurez area of North Kashmir close to LoC during the night. Sources say terrorists were trying to infilitrate.Some gun shots were heard after which a search was launched.
They (terrorists) tried to infiltrate from PoK Lauser, Sardari, Nusheranar, Durmat 3 area... during the infiltration attempt, Pak Army also supported terrorist, Army's official sources said.
This area is important due to proximity with Bandipora and KishanGanga Dam and is hence guarded by two Indian Army units.
More details awaited. 
The encounter in Gurez comes three days after security forces gunned down five terrorists in Shopian's Kiloora village. 
All the five terrorists were locals identified as Umer Nazir Malik, Waqar Ahmad Sheikh, Aijaz Ahmad Paul, Arshad Ahmad Khan and Arif Ahmad Mir.
Soon after the encounter ended, clashes broke out between protesters and security forces at several places in the district.
A civilian was killed in a firing incident at Ganowpora, while two others sustained injuries, a police official said.
Later, wanted Lashkar-e-Taiba terrorist Naveed Jatt made a dramatic appearance at the funeral of killed terrorist Waqar Ahmad Sheikh at Malikgund in Shopian.
Jatt, who escaped from police custody on February 6 while being taken to a hospital, is the accused in the murder of journalist Shujaat Bukhari, who was shot dead outside his office at Srinagar's Press Enclave on June 14.
Watch video: