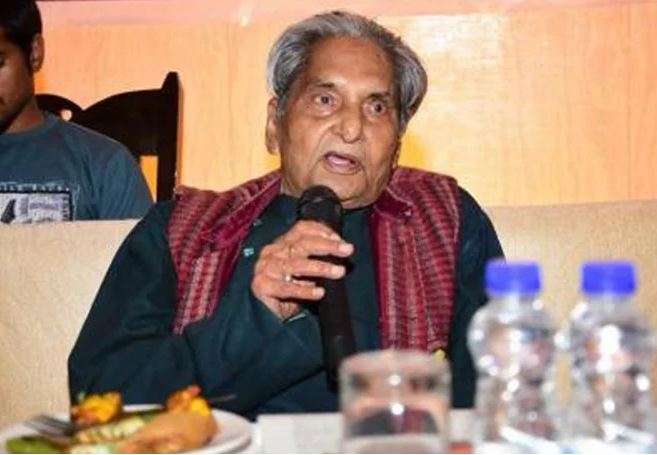 Doyen of Hindi poetry and iconic songwriter Gopal Das Neeraj passed away this evening at the AIIMS trauma centre in New Delhi. He was 93. 
A Padma Bhushan awardee, Neeraj had suffered a head injury following a fall at his house in Agra and was undergoing treatment at a hospital there, Dr Rajesh Malhotra, chief of the AIIMS trauma centre, said. 
"He was shifted to the trauma centre here last night in a critical condition. He had kidney failure, infection all over his body and head injury. He passed away today at around 7.30 pm," he said. 
Neeraj's family was by his side during his last hours.The poet also written several blockbuster songs for Bollywood films. He was awarded Padma Shri in 1991 and Padma Bhushan in 2007.
Some of his iconic numbers include Ae Bhai Zara Dekh Ke Chalo (Mera Naam Joker, 1970), Mera Man Tera Pyasa and Dil Aaj Shayar Hai (Gambler, 1971), Shokhiyon mein Ghola Jaye Phulon ka Shabab (Prem Pujari, 1970).