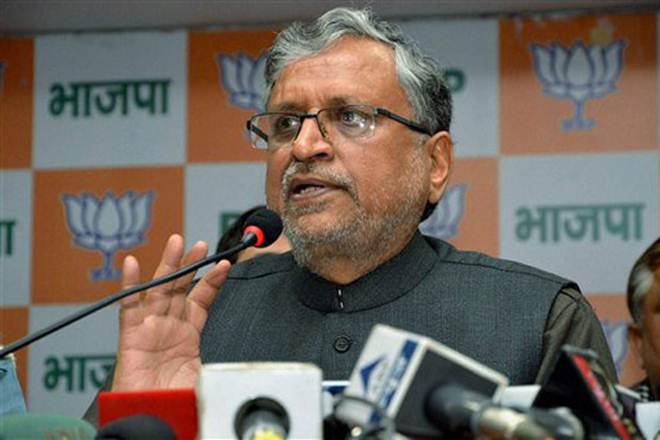 Clarifying on whether who will be the "face" in Bihar, Deputy Chief Minister of the state and BJP leader Sushil Kumar Modi said Chief Minister Nitish Kumar is the ruling alliance's leader in the state and the NDA will seek votes in the 2019 Lok Sabha polls in the name of the JD(U) leader and that of Prime Minister Narendra Modi's works. 
He commented after the JD(U) demanded that Kumar be projected as the BJP-led NDA's face in Bihar. 
In Delhi for an official event, the Bihar BJP leader said he did not see any contradiction in the JD(U)'s stand as Kumar, as the chief minister, had been the NDA's leader earlier as well when he was a BJP ally. 
"Narendra Modi is the country's prime minister while Nitish Kumar is the leader in Bihar. So the votes we will get in Bihar will be in Narendra Modi's name and in the name of Kumar's works. I don't see any contradiction here. Kumar is the face in Bihar while Narendra Modi is the prime ministerial face in the country," he told reporters, reported PTI
General elections are due to be held in the country in April or May 2019 to constitute the seventeenth Lok Sabha. 
It may be recalled that following the corruption charges against Tejashwi Yadav (the then deputy Chief Minister of the state), Nitish asked him to resign from the cabinet. However, demand was refused by RJD. In order to protect his clean image and zero tolerance towards corruption, Nitish Kumar resigned on July 26, 2017, ending the so-called 'Grand Alliance'. And after winning the election again, he reunited with the NDA.