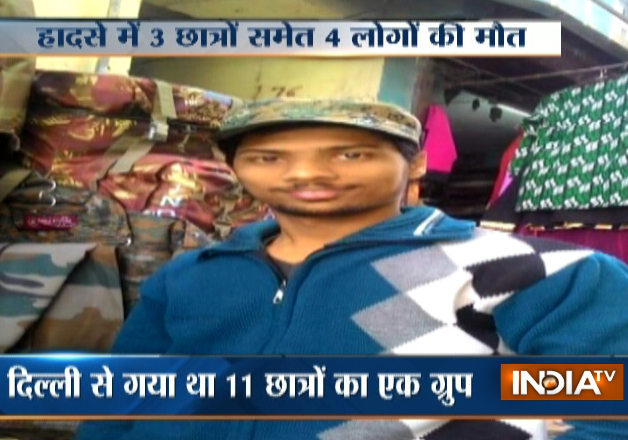 Three students from Delhi's famous St Stephen's College and a resort owner drowned in the Periyar river on Friday evening here. 
According to police, the trio -- Bahar Anubhav Chandra from Bihar, Aditya Patel from UP and Kenneth Jose from Wayanad in Kerala along with 10 others from Stephen's, were in Kerala for a seven-day tour and were staying at a resort owned by their classmate Maria Benny's father, Benny Abraham of Perumbavoor.
The tragedy occurred at Paniyeli Poru, a picnic spot around 40km from Kochi, around 6.30 pm, police said, adding that the bodies of four were recovered and kept at the Taluk hospital at Perumbavoor.
In Delhi, St Stephens College Principal John Varghese confirmed the news saying it was true and they were in the process of finding out more details.
Police said that the students had come to Kerala as part of a group of 11 students and 2 wardens to visit famous tourist spots.
The incident occurred at Paniyeli Poru, a tourist spot where the river has dangerous clusters of slippery rocks, near Perumbavoor in Ernakulam district, police said.
The spot is known for its death traps for tourists because of strong undercurrents, though the water is only few feet deep, police said.