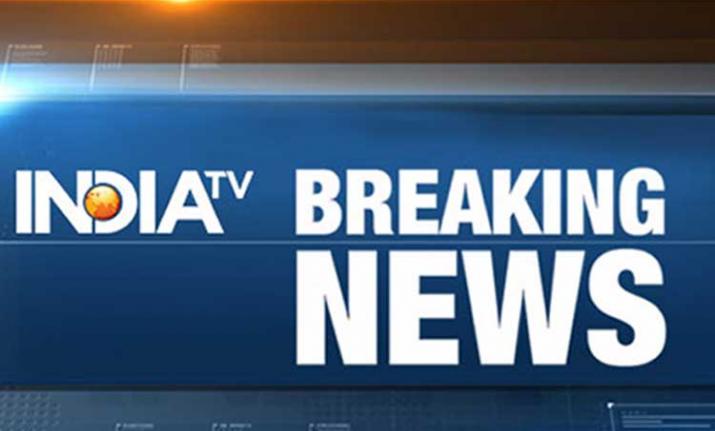 Daily dose of news plays very important role in our daily life. For some people, the morning is incomplete without knowing about what's happening across the world. Some digital-savvy people have a habit of consuming news even when they are travelling or in their free time. In today's world, where people rely on news websites for everything that's happening around, IndiaTV News provides you all breaking news, latest news, breaking story videos, Live TV and top shows of IndiaTV, country's leading news channel on a single platform to ensure you don't miss anything important.
Internet, Twitter, Facebook are buzzing with breaking news and news alerts from India and rest of the world. You can find here the LIVE COVERAGE of all breaking news alerts and latest news updates on just one page. IndiaTV Digital covers all top news as and when it happens and ensures its readers don't miss anything important.
Breaking News, Latest News Updates of December 20:
5:35 pm: Panaji bench of the Bombay High Court today dismissed a petition seeking medical examination of ailing Goa Chief Minister Manohar Parrikar while upholding his right to privacy and also ruled that ill-health does not make one incapable to occupy the constitutional position(ANI)
5:30 pm: ESIC Kamgar Hospital Fire: Accused Nilesh Mehta and Nitin Kamble have been sent to judicial custody till 3 January by Andheri Court(ANI)
4:45 pm: Delhi High Court reserves order on the petition of Rakesh Asthana and Devender Kumar seeking quashing of FIR in alleged CBI bribery case (ANI)
4:15 pm: RLSP chief Upendra Kushwaha joins Congress-led UPA ahead of 2019 Lok Sabha polls.
4:10 pm: Ahmed Patel, Congress: There is a gathbandhan in Bihar, it's a matter of happiness that Upendra Kushwaha is joining the mahagathbandhan (ANI)
3:40 pm: Lok Sabha adjourns for the day after passing two bills.
3:30 pm: Union Minister & Lok Janshakti Party (LJP) President Ram Vilas Paswan and LJP leader Chirag Paswan to meet BJP President Amit Shah today in Delhi. 
3:15 pm: The Consumer Protection Bill, 2018 has been passed in Lok Sabha.
2:20 pm: Telangana Rashtra Samithi (TRS) MPs met Union Finance Minister Arun Jaitley requesting release of next installment of special assistance for the development of backward districts in Telangana under the AP Reorganization Act 2014.
2:12 pm: Sunanda Pushkar death case: Hearing in the case has been adjourned to December 24.
2:03 pm: Veerappa Moily, Congress: In govt records, Defence Ministry & IAF Chief wanted HAL to be involved. IAF Chief at that time visited HAL with Dassault & found it competent & that they have the expertise. I think IAF chief is not fine, he's lying, he's suppressing the truth #Rafale
1:32 pm: Former Madhya Pradesh CM, Shivraj Singh Chouhan: BJP is not defeated, BJP only lagged behind by a few seats despite getting more votes. They (ruling party) have our support for development. But if the public faces any inconvenience, then we will fight for people.
12:58 pm:  International Cricket Council (ICC) releases test rankings, Virat Kohli continues being the number one batsman.
12:50 pm: Sajjan Kumar moves Delhi HC seeking time till Jan 31 to surrender in 1984 anti-Sikh riots case in which he was sentenced to life term.
12:44 pm: Riva Ganguly Das, presently Director General, Indian Council for Cultural Relations, has been appointed as the next High Commissioner of India to Bangladesh. Harsh Vardhan Shringla, presently High Commissioner to Bangladesh has been appointed as the next Ambassador of India to US
12:37 pm: Lucknow High Court Bench dismisses petition filed by Al Rehman Trust seeking permission to offer Namaz at disputed Ayodhya site. Court fined petitioners Rs 5 Lakh saying 'petition's aim is to create unrest and waste court's time'.
12:24 pm: International Cricket Council (ICC) releases test rankings, Virat Kohli continues being the number one batsman.
11:30 am: Bihar Chief Minister Nitish Kumar will visit Delhi tomorrow
11:27 am: A team of Chinese experts of Pacific Cyber Technology visiting its Daman & Silvassa plants were asked by Foreigners Regional Registration Office to "leave India" immediately for violations of business visas. The company approached Bombay HC y'day to question validity of notices
11:11 am: YSRCP MPs stage protest in Parliament premises demanding special status for Andhra Pradesh.
10:51 am: Kerala: Prime Minister Narendra Modi will interact with party workers in Pathanamthitta on 6th January and attend a public meeting in Thrissur on 27th January. BJP President Amit Shah will attend a public meeting in Palakkad on 31st December
10:39 am: Delhi's Patiala House Court grants interim bail to Lalu Prasad Yadav in IRCTC scam case. He appeared before the court via video conferencing
10:32 am: 1984 anti-Sikh riots case: Hearing adjourned for January 22 in the 2nd case registered by CBI on the recommendation of Nanavati Commission against Sajjan Kumar and other accused
10:11 am: Delhi: TDP MPs protest in front of Gandhi statue in the Parliament premises over their demands for #AndhraPradesh.
9:50 am: Sensex falls 157.54 points to open at 36,326.79; Nifty at 10,924.65
9:27 am: Tejashwi Yadav and Rabri Devi to appear before Patiala House Court for hearing in IRCTC scam today
9:01 am: One person killed and two others wounded in a shooting at a Walgreens in Oklahoma, US; authorities say
8:52 am: Trinamool Congress has given notice under Rule 267 in Rajya Sabha to take up a discussion at 11 am today on 'Jobs and unemployment of youth'.
8:44 am: A 7-year-old girl was allegedly raped in Ghazipur area of Delhi on the night of 18 December. The police have registered a case and the search for the accused is underway.
8:37 am: Muzaffarpur SSP Manoj Kumar: Constable Manish Kumar killed by another constable Prem Chand Prasad with a self-loading rifle (SLR) at around 1:30 am this morning in Amarpur. Accused has had a history of indiscipline and aggressive behaviour & has been arrested.
8:21 am: Voting for Jasdan by-poll today; prestige battle for Congress and BJP in Gujarat
8:02 am: The NITI Aayog has called for accelerating the establishment of 1,50,000 Health and Wellness Centres (HWCs) under the Ayushman Bharat programme and making them operational on priority by 2022-23 to ensure sufficient coverage of affordable primary care and lower the burden on secondary and tertiary care.
7:30 am: US imposes sanctions on Russians individuals, entities
7:16 am: Fed lifts rates for 4th time this year but sees fewer hikes
7:09 am: Almost 700 Catholic clergy in Illinois accused of sexual abuse
7:02 am: President Donald Trump says it is time for US troops to come home from Syria, after years of battling the Islamic State group in the war-wracked country.
6:39 am: An earthquake of magnitude 5.7 hit New Britain region, Papua New Guinea at 21:37 (Coordinated Universal Time) on Dec 19.
6:13 am: Pakistan's ISI has backed terrorist organizations that provide strategic depth within India and greater influence in Afghanistan, said the U.S. based Global Security Review
6:00 am: Israeli Prime Minister Benjamin Netanyahu has vowed that the nation will "protect itself" as US President Donald Trump indicated plans for pulling troops out from Syria