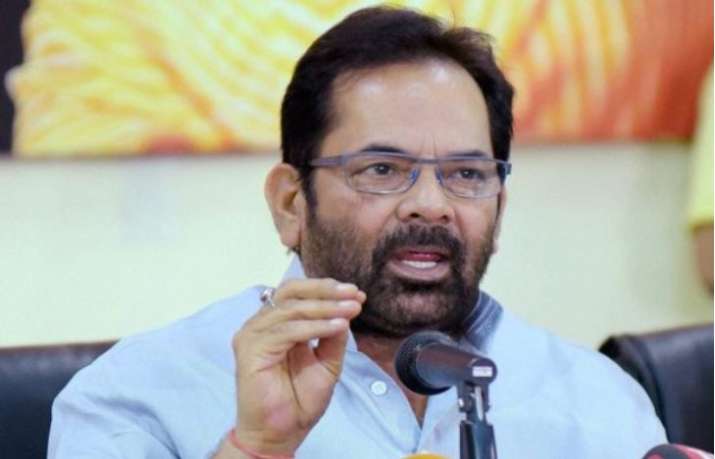 Minority Affairs Minister Mukhtar Abbas Naqvi on Saturday lashed out at AIMIM MP Asaduddin Owaisi and accused him of "talking unnecessary things on the basis of religion". He was reacting on Owaisi's earlier statement.
"Some people talk like this for the sake of their livelihood. Some people talk unnecessary things on the basis of religion, caste and region. This does not help anyone. Modi has the confidence of 130 crore people of the country. Under Modiji people know they are well secured." he was quoted as saying by news agency ANI.
Earlier, Asaduddin Owaisi had lashed out at BJP and PM Narendra Modo saying that Muslims will not become "second class citizens" in the country just because the BJP has won more than 300 seats in recently concluded Lok Sabha Elections 2019.
Owaisi criticised instances over the so-called "love jihad" and "ghar wapsi". He categorically said that Muslims are not "tenants" but "stakeholders" in India.
As he criticised Owaisi, BJP's Mukhtar Abbas Naqvi praised PM Modi
"Modi has called for development for 130 crore Indians without discrimination. He speaks about development with dignity and that is why he has broken the hindrances of religion, caste and region. He has formed the highway of development by turning down all barriers of religion, caste and region," Naqvi was quoted by ANI as saying.  
(With ANI inputs)
Check out | When Asaduddin Owaisi actively controlled traffic in Hyderabad
Watch | Owaisi's remark against PM Modi triggers row