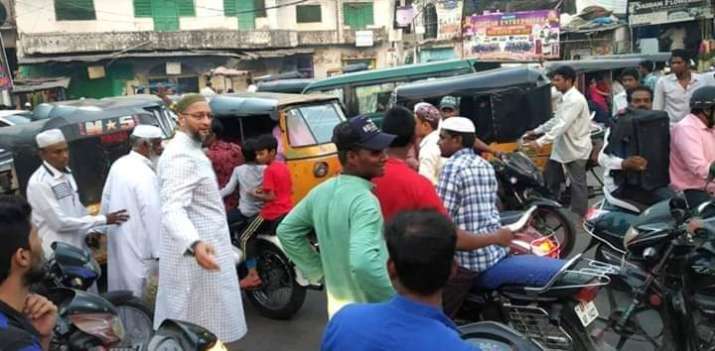 Asaduddin Owaisi, president of the All India Majlis-e-Ittehadul Muslimeen (AIMIM), was seen controlling traffic in Hyderabad on Friday.
A video has emerged in which he, wearing a white Kurta Pajama, can be seen managing the traffic at a busy crossing in the city. The politician can be seen actively decongesting the traffic. The video seems to be taken by an onlooker.
Asaduddin Owaisiis a three-time Member of Parliament (MP), representing the Hyderabad constituency in Lok Sabha, the lower house of the Indian Parliament.
President of #AIMIM Mr @asadowaisi
on Friday seen controlling traffic at a busy crossing in #Hyderabad.@aimim_national pic.twitter.com/zCjaYsaMuw

— Journalist Anurag K Sason (@AnuragSason) June 1, 2019