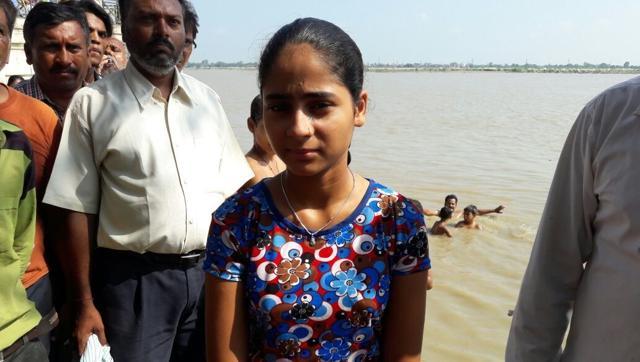 In an inspirational bid to spread the message of 'clean Ganga', Shraddha Shukla, an 11-year-old girl from Kanpur today began her herculean 550-km swim from Kanpur and Varanasi in 70 hours.
Shukla, also known as 'Nanhi Jalpari', began her journey near the Massacre Ghat in Kanpur today on the eve of National Sports Day (August 29). She is expected to reach Varanasi on tenth day.
The teenager took the plunge into the river amid puja rituals and chanting mantras.
"She will cover a major stretch starting from Massacre Ghat in Kanpur to Varanasi in the swollen Ganga in 70 hours. On the first day, she will cover a nearly 100km of stretch starting from Massacre Ghat in the city to Chandrika Devi Ghat in Unnao," said Shraddha's father Lalit Shukla, while talking to TOI.
If she succeeds, Shukla will become the youngest in the country and the first Indian girl to achieve such feat.
"I am really very excited and ready to better my previous performances. I am sure that I will complete the challenge," she told TOI. 
In 2014, Shraddha swam 282kms in Ganga from Kanpur to Allahabad.
Sharaddha's attempt is the latest in the series of similar initiatives to underline the importance of keeping the river clean. 
In November last year,three soldiers swam 2,800km along the Ganga - from Devprayag in Uttarakhand to Ganga Sagar in Bengal - to spread awareness about the need to keep the river clean.
The Narendra Modi-led government at the Centre has kept cleaning the Ganga as one of its key focus areas. A separate ministry was created and the Clean Ganga Mission under its watch has been allocated substantial amounts to undertake the task, which was also a key promise by pm Modi soon after storming to power.