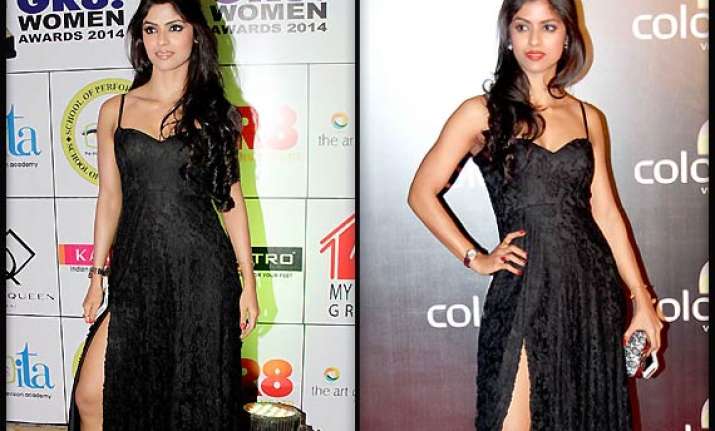 Currently she is busy repeating her mistakes.... we mean making fashion blunders at red carpet events.
TV actress Sayantani Ghosh was caught repeating the same dress that she flaunted at Colors party in early February.
This time Sayantani went ahead and decided to copy her entire look and re-appear at Gr8! Women Awards 2014.