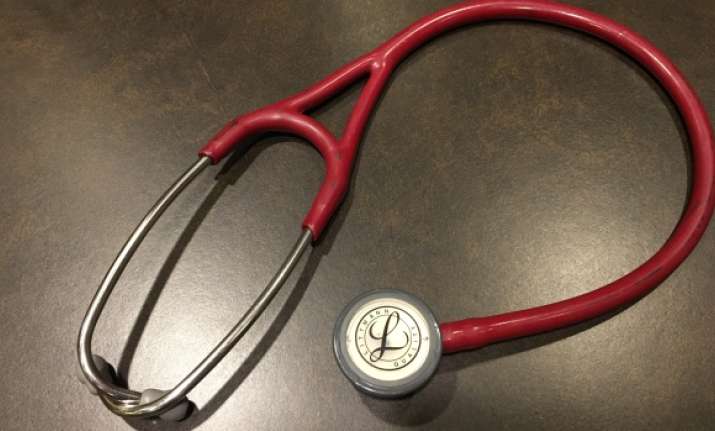 Doctors are meant to diagnose and treat diseases. But what if the same doctor is the reasons behind giving you infectious diseases? Yes, it can happen. Look closely at the stethoscopes of your doctor. That's how doctors themselves might be giving you serious diseases including antibiotic-resistant superbug infections. The researchers have warned recently about the adverse effects of using dirty stethoscope on patients. Infection control guidelines from the Centres for Disease Control and Prevention declared that reusable medical equipments like stethoscope should undergo timely disinfection. 
Also Read: Caution women! Keep your hands off the smokey eye; too much eye makeup might be causing you vision problems
However, the study showed that healthcare providers rarely perform stethoscope hygiene between patient encounters, despite its importance for infection prevention. Potential pathogens cultured from stethoscopes include Staphylococcus aureus, Pseudomonas aeruginosa, Clostridium difficile, and vancomycin-resistant enterococci -- reponsible for diseases such as pneumonia, urinary tract infections (UTIs), and skin infections, which can also be life threatening, the researchers said.
"Stethoscopes are used repeatedly throughout the day and become contaminated after each patient exposure, so they must be treated as potential vectors of transmission," said Linda Greene, President at the Association for Professionals in Infection Control and Epidemiology (APIC) in Virginia, US. 
Also Read: Pet owners be careful! Your cats and dogs might be passing ticks on you
"Failing to disinfect stethoscopes could constitute a serious patient safety issue similar to ignoring hand hygiene," Greene added.
In the study, published in the American Journal of Infection Control, the researchers observed stethoscope hygiene at the start of a four-week rotation for medical students, resident physicians, and attending physicians at a tertiary care academic teaching hospital. The results showed zero occurrences of stethoscope sanitation among the staff.
Medical equipments including stethoscope should be cleaned on a regular basis. The hygiene practice should be included in all the healthcare establishments and awareness needs to be created among doctors about the same. 
(With IANS Inputs) 
For more entertainment and lifestyle updates follow our Facebook page