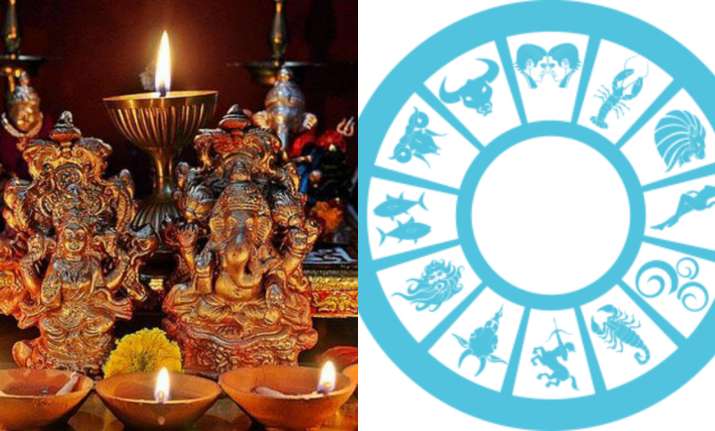 Dhanteras marks the beginning of five-day long festival of Diwali. Celebrated on the thirteenth day of Kartik month of Hindu calendar, Dhanteras is also known as Dhanwantari Triodasi or Dhanvantri Jayanti, the birth anniversary of the God of Ayurveda. Diwali is celebrated on the fifteenth day of Kartik which means just two days after Dhanteras. This year Diwali is on October 19.  As per Hindu mythology, Goddess Lakshmi emerged with pot of wealth during churning of milky ocean on Dhanteras. People  worship Goddess Lakshmi and God Kuber on the auspicious day for prosperity and wealth. Devotees also buy utensils, precious coins and jewelleries during shubh muhurat of Dhanteras. It is said that purchasing any commodity can influence your financial condition for a year, hence one should be cautious while selecting any item.
Acharya Indu Prakash will tell you what you should buy according to your zodiac sign and which commodity can bring you good luck and wealth on Dhanteras.
Aeries (Mesh Rashi): People with this zodiac sign should buy gold or a silver coin to seek blessings of Goddess Lakshmi. You should also purchase earthern idols of Goddess Lakshmi and Lord Ganesh. Besides, bring any decorative item related to water such as fountain or a painting of water. This will help in increasing you influence among others.
Taurus (Vrishava Rashi): Purchasing any commodity made of silver will bring dood fortune to you this Dhanteras. Buy chandelier or wind chims for your home on this auspicious day.
 Gemini (Mithun Rashi): Buy any precious coin to please the Goddess. Make sure to buy decorative door hanging known as toran or bandanwar to seek the blessings of Lakshmi and Ganesh. You can make one with artificial or fresh flowers.
Cancer (Kark Rashi): Purchasing earthern idols of god and goddess will bring prosperity and wealth on this Danteras. You should also buy ay utensil to store water such as glass, jug, etc.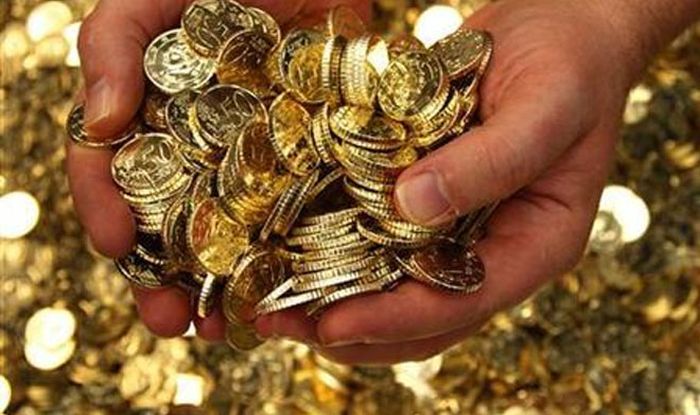 Leo (Singh Rashi): People with this sun sign can buy items made of wood or silver for good financial condition.
Virgo (Kanya Rashi): Virgos should buy gold as this will bring prosperity. you can also buy fragrance items such as perfume or incense sticks to please the Goddess.
Libra (Tula Rashi): Libras should purchase Goddess Lakshmi and Ganesh made of silver. You can also buy steel utensils or jewelleries.
Scorpio (Vrishik Rashi): Scorpions hsould buy brassware or copperware on this Dhanteras. You can even buy puja items for Diwali in advance.
Sagittarius (Dhanu Rashi): Buy gold this Dhanteras. Besides, purchasing clothes or crown for offering Goddess Lakshmi and Lord Ganesh will also be beneficial. This can increase your popularity in society.
Capricorn (Makar Rashi): People with this zodiac sign should purchase silver. One can also buy decorative items for idols on Dhanteras.
Aquarius (Kumbh Rashi): Aquarions should buy brassware or copperware on Dhanteras. You can also purchase any item with gold coating. This will help you in fighting against all odds.
Pisces (Meen Rashi): People with this zodiac sign should buy synthetic decorative items of silver colour. This will make give you courage.
The shubh muhurat for marketing is between 9:14 am and 1:32 pm. The second muhurat is between 7:23 pm to 3:14 am
Watch full video