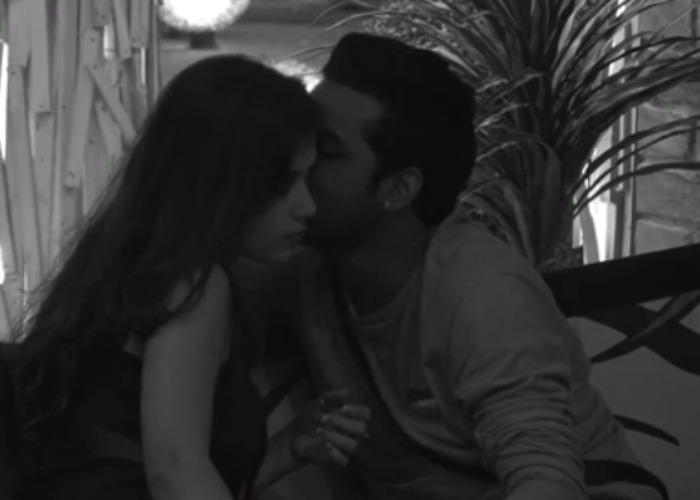 Seems like Salman Khan warning them twice isn't enough to keep them apart in Bigg Boss. We're talking about the 'most hated couple on social media' Bandgi and Puneesh. The lovebirds Bandgi and Puneesh are crossing new lines everyday on Bigg Boss and people can't help but cringe at their over-the-top romance. In previous episodes, they were seen making out under the sheets and talking dirty into each other's ears. But now they've gone way too ahead in their 'so-called relationship'.
In the latest episode of Bigg Boss, Puneesh Sharma and Bandgi Kalra were seen sneaking inside the bathroom. Later that night, he was heard saying 'jo ho gaya so ho gaya' (what is done is done). The couple seemed to be aware of the fact that their families won't accept them seeing what they're doing on the show. Bandgi said, 'my parents won't accept me back'. She also said, 'you made me do another mistake'.
While audience is dubbing their relationship to be as fake as plastic, only time will tell whether the couple is really in love with each other or not. On November 12, host Salman Khan warned them to be careful of their actions with more than hundred cameras around. But the duo flew in face of his warnings and defied them blatantly.
In a video on Voot titled 'It's only  you and me' the couple is seen talking dirty in each other's ears. Puneesh even asked Bandgi to remove her shorts to which Bandgi agrees. The conversation goes ahead.
Following their league, another couple is in the making. Benafsha Soonawalla and Priyank Sharma have been growing fonder of each other. Their closeness grew to this extent that Ben came with her quilt and slipped into Priyank's bed cuddling him from behind. Puneesh and Bandgi saw them getting close and brought it to Hiten's attention.
While Priyank's girlfriend Divya Agarwal broke all ties with him, Varun Sood still lays his trust on Benafsha. Divya was miffed by seeing Priyank's uncomfortable closeness with Benafsha on the show and hence parted her ways with him. After seeing this video, we don't know how Varun Sood will react.
In one of the videos on Voot, Priyank clarified that nothing happened between him and Ben as her lipstick is still intact. We'll get to more about this oven-fresh Jodi in the coming episodes!