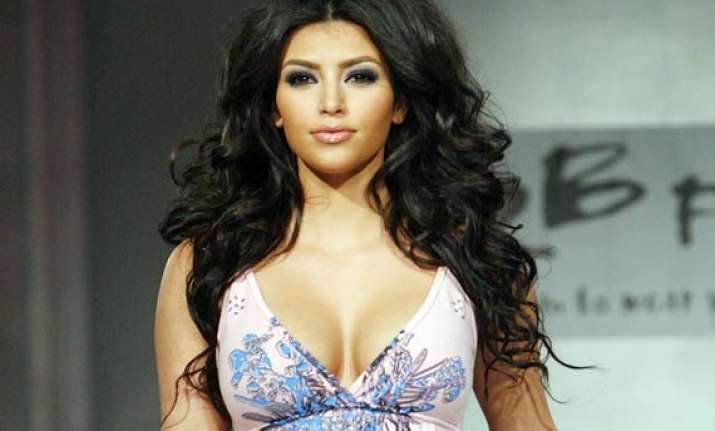 London: Socialite Kim Kardashian was photographed being swept off her feet by her giant boyfriend Kris Humphries as they frolicked on the beach in Mexico.

Kardashian, 30, showed off her toned body as she paraded around the beach in an array of bikinis during the six-day break, and she was literally swept off her feet by NBA player Humphries, 26, in Puerto Mita, Mexico.

The 6ft 9in athlete was seen effortlessly lifting the 5ft 3in brunette into his arms as they put on a playful display of affection, exchanging countless kisses and he even giving the pint-sized star a ride on his shoulders.

"Kim was so excited to get some alone time with Kris. They were making out most of the time," the Daily Mail quoted a source as telling America's Us Weekly.