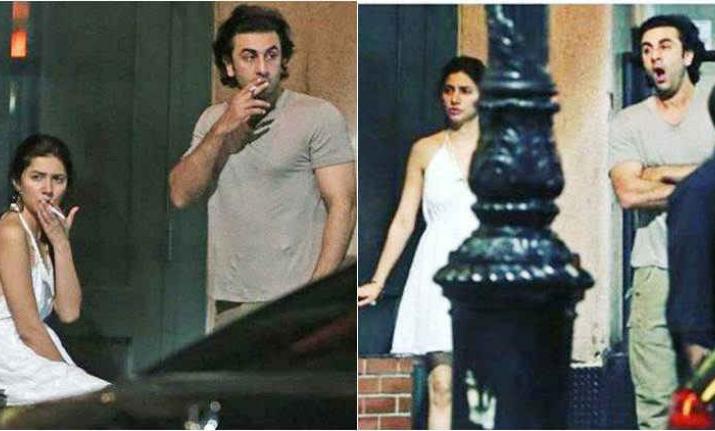 When Pakistani actress Mahira Khan was spotted smoking in a London street with Ranbir Kapoor, there was complete buzz everywhere. The Raees actress was seen in a short white dress with a cigarette in her hand and, this was more than enough for haters to troll her mercilessly. From slut-shaming to criticizing her for smoking, Mahira Khan was heavily trolled. Earlier, the actress spoke on the issue at the trailer launch of her film Verna in Pakistan and clarified that meeting Ranbir Kapoor was a personal thing and also, said that the incident had taught her a lot. 
Now, in a candid interview with somethinghaute.com, the 32-year-old actress has opened up like never before. ""I'd be lying if I said that I decided right off the bat that I wouldn't respond to this controversy. And I'm a very strong woman but when all of this happened, I was completely shattered and broken. I would think about posting a statement every day. Then I would stop myself because I just wouldn't know what to say", Mahira Khan was quoted as saying to the daily.
Furthermore, she went on to say that she's a good role model for her fans irrespective of the London incident with Ranbir.
"People ask me if I'm a good role model for my fans, and my response to that is that yes, I am a role model but I'm not the perfect role model. I am human, I make mistakes. And I was really happy to see that there were so many people who stood up for me. It goes to show that the narrative in Pakistan is changing, and if nothing else, I'm happy to have been part of that narrative", the actress added.
The dating rumours between Ranbir Kapoor and Mahira Khan has been doing the rounds for quite some time now. In March, a backstage video featuring the duo in Global Teacher Prize event in Dubai went viral. Have a look.
For more entertainment news and updates, follow our Facebook page