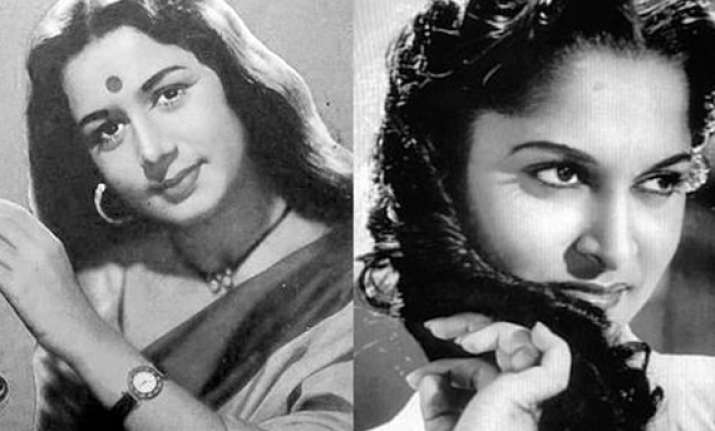 Mumbai: It pains veteran actress Waheeda Rehman to talk about her "soul sister" Nanda in the past tense. She says she will always remember her friend of 55 years as a "thoughtful, caring and loyal" person, who loved to cook and never let "an iota of professional insecurity" come in the way of their unique friendship.
Nanda died Tuesday morning following a heart attack at her residence here. She was 72 and was leading a reclusive life except for meeting her close ones.
"On Saturday, Nanda and I had lunch together. She was not the least unwell. If she had felt even a little uneasy, she would not have stepped out of the house. We were together till 5 p.m. on Saturday. She had her favourite coffee," said Waheeda.
"We were friends for 55 years, from the time when we worked together in Vijay Anand's 'Kala Bazaar'. After marriage, friends, specially women friends, tend to drift away as they've their husband and children to look after. But Nanda and I remained close friends even after my marriage," she added.
Waheeda shared that she and Nanda were very different individuals.
"Quite a study in contrasts, and yet we were very close friends. Or maybe we were close friends because we were so different...so we found those personality traits lacking in ourselves within each other.
"I've remained active in the public with various activities including the occasional film. She gave it all up, cut herself away completely from the limelight. The last films she did were 'Mazdoor', 'Ahista Ahista' and 'Prem Rog'.
"She was....it hurts to talk about her in the past tense.....an extremely sensitive person, very thoughtful and caring. And she was a very loyal friend. She never visited anyone or anywhere. But she'd regularly visit me and my husband in Bangalore.
"Both Nanda and I were fond of cooking. Whenever she visited me, she'd be in the kitchen cooking up a fun meal and asking me to cook up something. She was like my soul sister."
Waheeda, 77, says people used to wonder how two heroines could be so friendly. So what was the secret?
"There was not an iota of professional insecurity between us. Both of us believed in destiny and that whatever work was meant to come our way, would come.
"We were both very secure about our careers. And we were both firm believers in god and destiny. It happened many times in the past that producers who came to me with roles went to Nanda because we didn't agree on certain issues.
"Nanda and I never discussed work. Our work never came into our friendship. We were both down-to-earth and very Indian. We didn't quite fit into the glamorous image on screen. We both attempted glamorous roles, but we realized it's better to do roles close to our personalities.
"To take an example, I'd look so odd if I played Zeenat Aman's role in 'Manoranjan'. Luckily for me, I could do something a little more adventurous than Nanda because I could dance. But Nanda was as sweet and innocent in person as she was on screen."
Nanda was a different person altogether.
"She was an introvert. Basically she was a loner. She was nervous of crowds. I am a little more outgoing. But like I said, we were like-minded people. We shared the same values. She went suddenly. She deserved a lot more than she got."