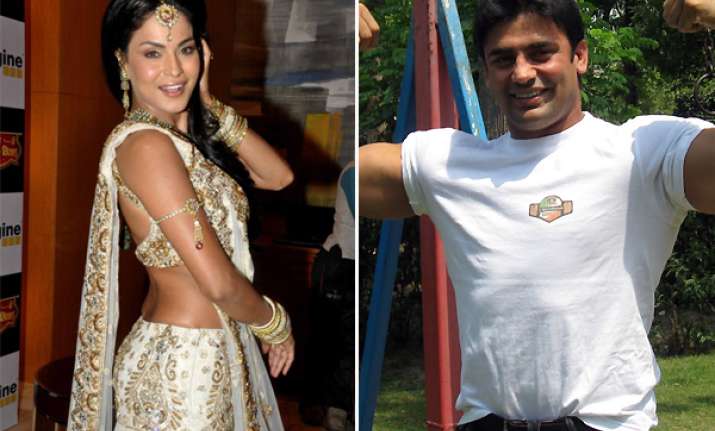 Mumbai, Dec 27: Controversial Pakistani actress Veena Malik was apparently keen to have wrestler Sangram Singh on her show Swayamvar 4: Veena ka Vivah .

The makers  were ready to offer Sangram a hefty amount, but the groom in question turned down the offer, since he is already dating Payal Rohtagi, says a media report.

Veena says,  nationality and religion won't matter to her in selecting a groom.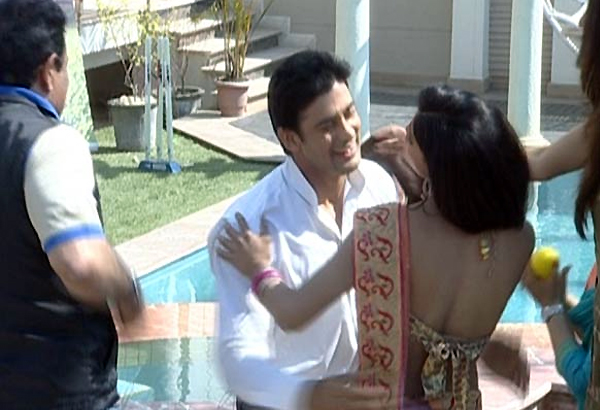 Veena was willing to have contestants from all around the world on the show. Sangram reportedly was one of her first choices.

Wrestler Sangram Singh has already done a reality show ( Survivor 's Indian version) which will go on air soon with Payal Rohtgi as the host.

Sangram and Payal met each other during this show and hit it off immediately. They are even thinking of tying the knot as soon as possible.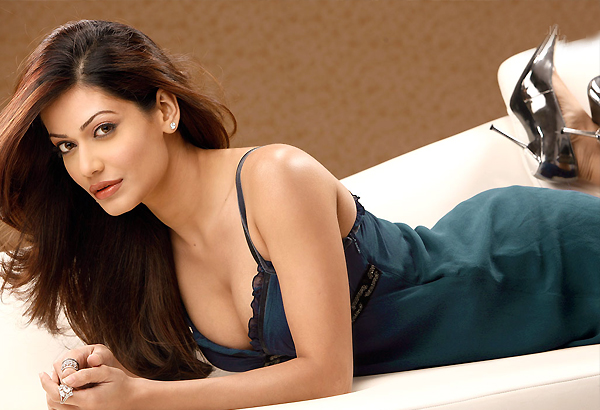 As expected, Veena's wish of having Sangram as her prospective groom did not go down well with Payal and she is said to be miffed with her, says the report.

Veena and Sangram however appeared together in India TV's Bigg Toss show during the cricket World Cup. The two then appeared to be very closer to each other spinning off rumours.

Another media report says, Pakistani singer Atif Aslam was in Mumbai recently and he was keen on meeting his mulkwalli Veena Malik.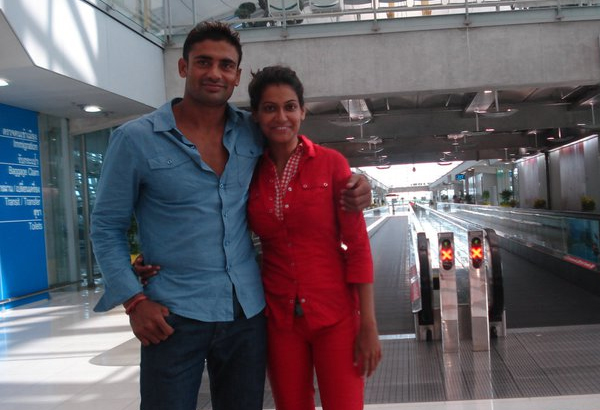 But as Veena had gone 'missing', Atif did not get a chance, since he was on a short trip for his show.

Aslam was curious to learn from Veena how she manages to create one controversy after another.