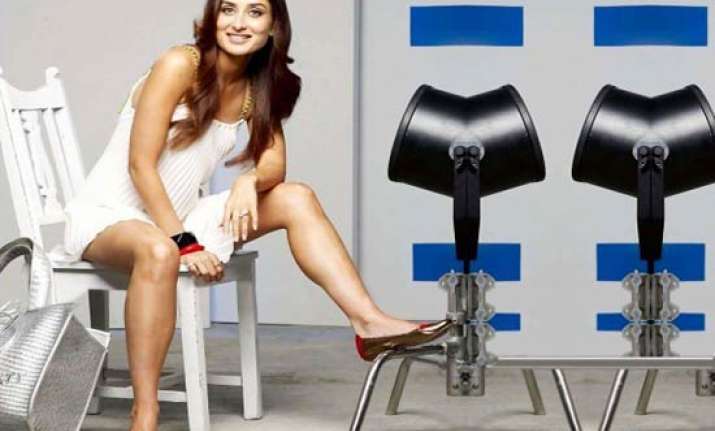 Bollywood star Kareena Kapoor has been approached by Madame Tussauds Museum in London to get her wax replica, says a media report.Kareena will join the ranks of Amitabh Bachchan, Aishwarya Rai, Shah Rukh Khan, Salman Khan and Hrithik Roshan.

After getting incessant emails and letters from her fans,Tussauds has agreed to consider getting a waxed Kareena among their collection.The report said, Kareena will be travelling to London in the coming weeks to meet the officials.

She is in Puducherry shooting with Aamir for Reema Kagt's film and her schedule is pretty packed.However,she plans to take time out and head to UK.

Kareena will be the second Bollywood actress after Ash to have her statue at the museum.Kareena's thrilled,but doesn't want to confirm before going through all the formalities.

After meeting the Tussauds management she will then sit with the creative team and decide the look for the figure.There will be measurements taken and then the process will begin.