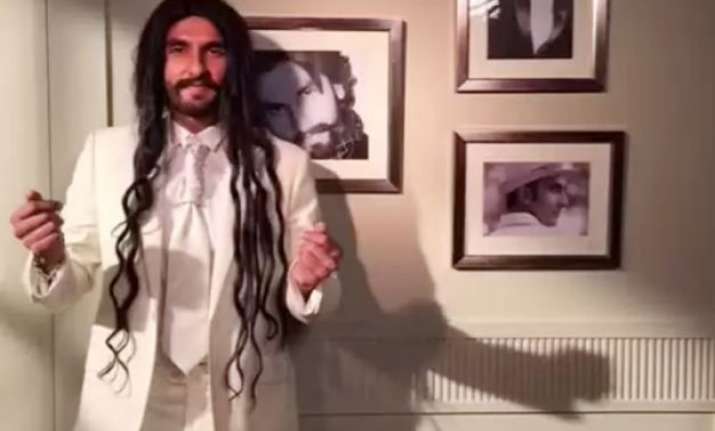 New Delhi: Ranveer Singh has created a special place in our hearts, thanks to his humble nature, irresistible personality and firecracker performances.
The Ram-Leela star, who celebrated his 30th birthday on July 06, today gave us another reason to adore him even more.  Here is how..
Among many others stars who wished Ranveer Singh 'Happy Birthday', Greek God Hrithik Roshan's birthday wish was quite interesting and different from the rest.
The Bang Bang star had asked Ranveer to outclass Taher Shah, the Pakistani artist who sung 'Eye To Eye'.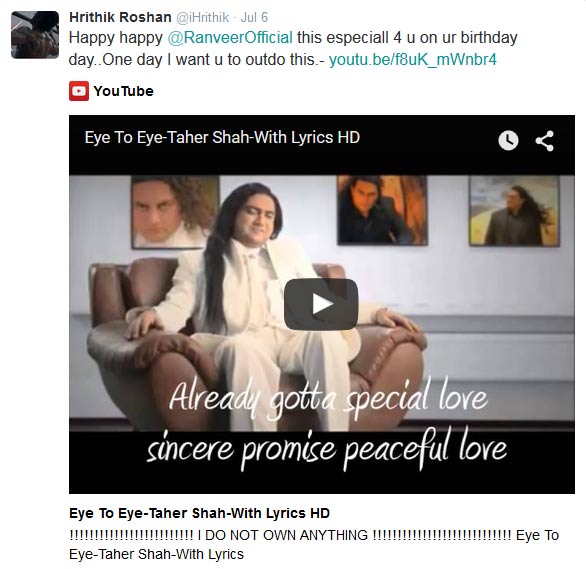 In response to Hrithik's special desire, Ranveer Singh came out with the most amusing dubsmash video by any Bollywood actor ever.
"I may never be able to outdo it ... But I can at least try :) only for you @iHrithik cuz I luv ya ! #eyetoeye," Ranveer Singh tweeted.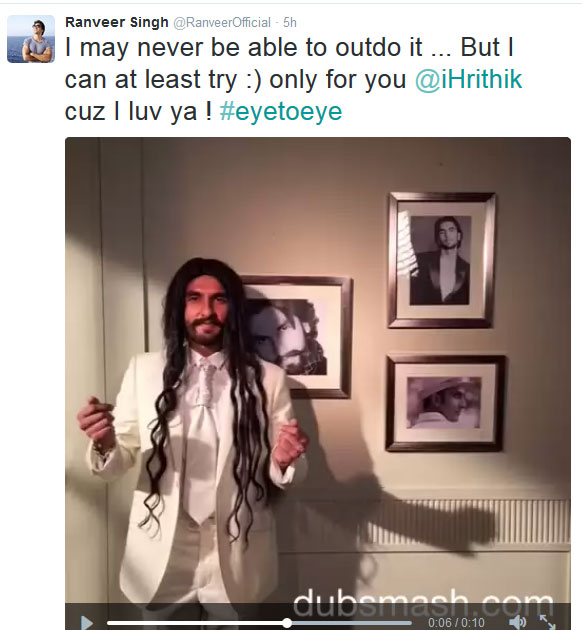 The lad not only dressed up as the singer in all white clothing but also put on a long hair wig to complete the look.
Hrithik Roshan was more than delighted as he retweeted Ranveer Singh's tweet.

Ranveer's Gunday co-star Arjun Kapoor also had praises for the lovely act done by his buddy.
"I can't see eye to eye with u anymore baba...I think this has to be a full music video with ur sweet angel eye..." Arjun Kapoor tweeted.

Meanwhile, Yash Raj Films also came out with their own interesting version of 'Eye To Eye'
We are sure Ranveer Singh now will have multiple 'eye-to-eye' contacts after this interesting dubsmash video today. Are you keeping an 'eye' Deepika Padukone?