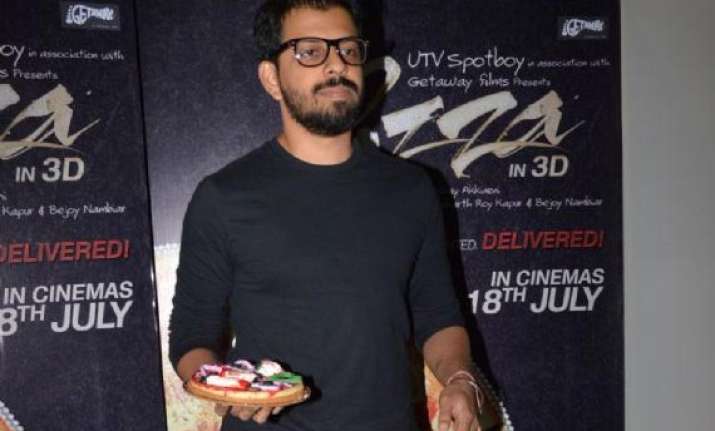 Mumbai: Bejoy Nambiar, co-producer of the horror-thriller "Pizza", clarifies that the Hindi remake is completely different from the 2012 Tamil film by the same name and that they have just captured the essence of the original.
"Like we said, we were just inspired by the essence and idea to write the script. The way the script was approached, the entire thing was put together was completely different. It is an adaptation," Bejoy said in an interview here Tuesday.
Director Akshay Akkineni said that neither him nor Nambiar would have taken up the project if it had been a carbon copy of the original.
"We did not want to do a frame-by-frame remake. I would have never signed for it and Bejoy never would have taken the project if that was the case. That is not the school of thought we are from, we wanted to make a good film," Akkineni said.
"Pizza" stars Akshay Oberoi, Parvathy Omanakuttan, Dipannita Sharma and Arunoday Singh. It hits theatres July 18.