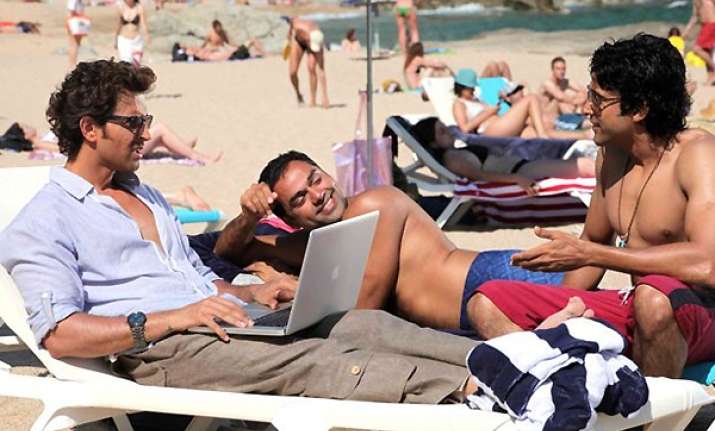 Mumbai, Jan 18: The cold war between Sanjay Gupta and Zoya Akhtar's team  has intensified, after Sanjay commented that the film Zindagi Na Milegi Dobara was a copy, and the latter boycotted the Colors Screen Awards event, says a media report.

In a jury meeting for Best Picture, Gupta made the comment about the film being a copy.

The entire ZNMD team barring Katrina Kaif boycotted the Colors Screen Award function on Saturday night after it was made known that Zoya's film would have to share the Best Picture trophy with Milan Luthria's The Dirty Picture.

Says a source close to the Akhtars, "They stayed away after they heard of this ridiculous scheme to keep two filmmakers and their teams happy by putting them both up for Best Picture."

What has specially hurt the Akhtars is that the move to oppose their film for Best Picture came from Sanjay Gupta.

Says the source, "The guy has made his career out of filching foreign DVDs. And he accuses Zoya of copying some film that no one has heard of!"

Says the source, "This incident has definitely soured relations between Farhan Akhtar and Sanjay Gupta."

ZNMD's spokesperson said, "The team definitely smelled something fishy and decided to stay away."