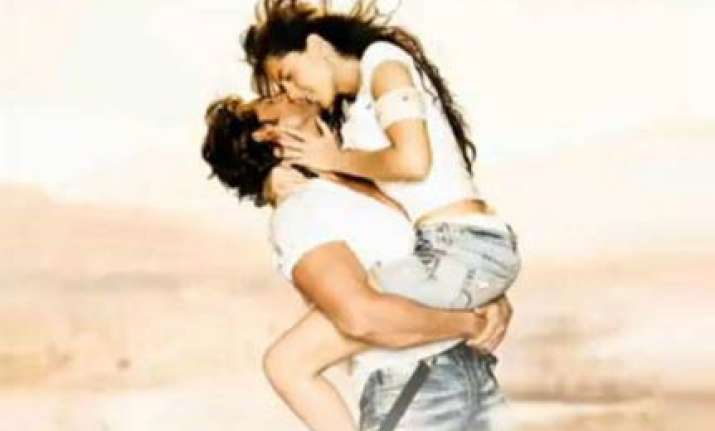 Actors Hrithik Roshan and Barbara Mori's sizzling chemistry hit the roof on a rainy morning in Las Vegas during a shoot for their film, Kites, says a media report.
Director Anurag Basu decided to shoot the scene in the wee hours of the morning -- between 5 am and 6 am, known in Vegas as the `magic hour'.
It was was extremely cold and Anurag wanted to shoot this scene in the rain, making it even tougher for Hrithik and Barbara. Adding to the pain, the light man present on the sets said that in the magic hour, the desired blue lighting will only be provided for 10 minutes, during which the entire sequence will have to be shot.
"This particular scene was very challenging. Since cars ply on Vegas streets all through the day, Rakeshji ensured we have the permissions to block the street, and then we had to arrange for rain machines and make Hrithik and Barbara get wet to shoot the scene in 10 minutes flat. Both the actors followed the brief to the T and got going.We managed it somehow," recalls Basu.