Follow us on New Delhi: Bigg Boss 8 Weekend Ka Vaar showed a great turn over with the entire P3G group reconciling after Salman cleared the misunderstandings between Gautam, Praneet and Pritam.
The popular hosts made a conventional grand entry as he grooved on 'Love Me Love Me Love Me' and then eventually ended up mentioning how Diandra failed to perform as a captain and thus anointing her as the worst captain ever across all the seasons of Bigg Boss.
What made for mutual something for the entire house to decide upon was Arya's possibility to get evicted this week. All the contestants took Aarya's name when Salman asked who should sit on the 'danger chair' tonight.
As the witty host continued his grilling, he most of the time remained glued to questions regarding Pritam and Praneet. Salman made genuine queries about why both of them are not supporting Gautam in his captaincy. Also, why is it that most of the contestants have started a 'non-cooperation' movement against Gautam by deciding not to do the work assigned by captain Gautam to them?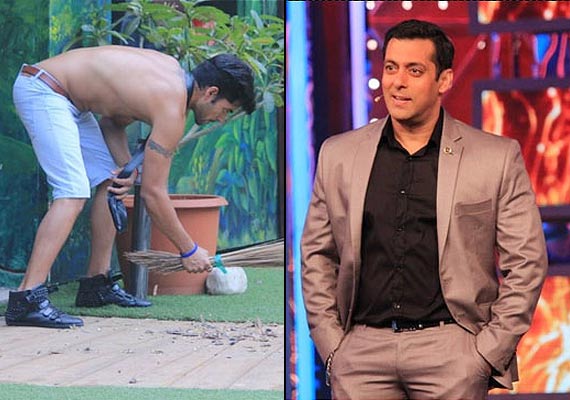 In a footage shown, both Pritam and Puneet were seen conspiring against captain Gautam so that he could intervene and add more fuss to his captaincy. Pritam even asked Gautam to wear 'chudiyaan' if he cannot sort out fights in the house and take help of lady like Dimpy.
As it also happened to be a post Children's Day episode, Salman even showed the housemates the childhood pictures of a few of them and asked them to recognize who's who.
Moreover, adding more fun to the episode, Salman asked Sonali to make 'rotis' to test if she can make perfectly round 'rotis' or not.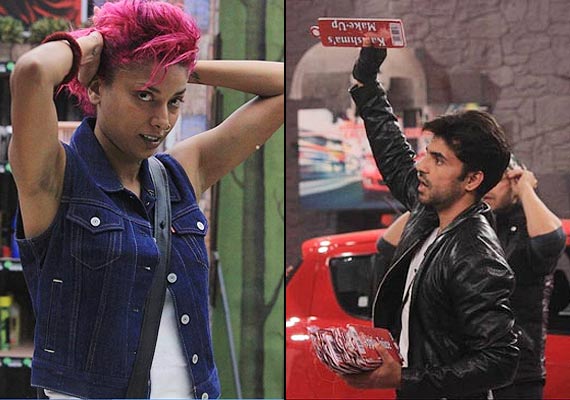 Meanwhile, a question was also put up on Puneet's intention as why did he want Gautam to become captain that desperately while he was the one who supported Upen and ditched Gautam in the earlier captaincy task.
Puneet however answered that he wanted Gautam to extract everyone out from their comfort zones and hence wanted him to be the captain this week. Also, as both Pritam and Praneet were grilled by Salman over their behaviour towards Guatam, both of them finally confessed that Gautam is doing great as a captain and they should have been cooperative with him.
Next, Salman took it to Dimpy for several created issues. First, he asked the lady how would have been the scenario had Gautam behaved the way Praneet did in the mid of a discussion (Praneet slapped Gautam and furiously walked off the conversation). Dimpy reverted and mentioned that Gautam would have been totally screwed by the rest of the housemates had he been there instead of Praneet.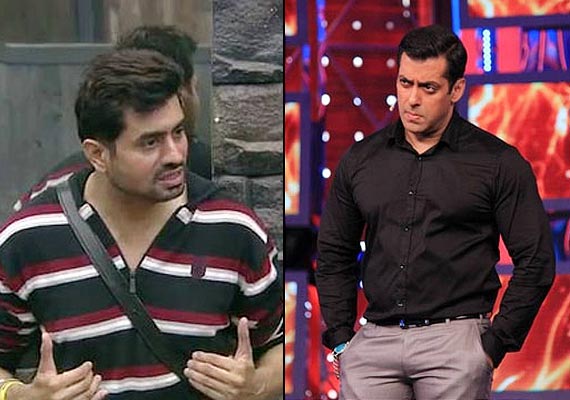 When Salman turned to Ali and praised him for his deemed 'Double Dholki' game, he also mentioned how he has been twisted up by Sonali. Then, Dimpy expressed how things were completely manipulated by Ali as he was included in the conversation against Sonali with Renne but he went outside and triggered Sonali towards them by giving the impression as he was not the part of the conversation.
Salman resumed his words and blamed Dimpy for the entire splitsvilla of P3G.
Meanwhile, both Gautam and Puneet were declared safe by Salman. As our lovely host took leave by waving goodbye in his own stylized self, Pritam was shown crying as he resolved everything out with Gautam and hugged him.
Now, as Karishma and Aarya are left for the eviction today, we wonder is it really tough to decide who's out tonight!