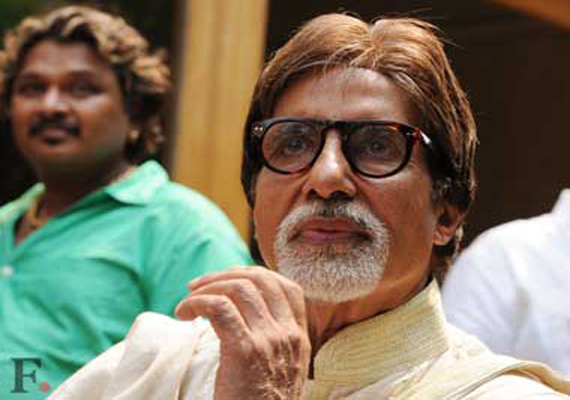 Mumbai, Feb 23: Megastar Amitabh Bachchan, who is recuperating at Seven Hills hospital here post his abdominal surgery, is likely to be discharged in the next two days. As Big B's health is improving there are chances that he get discharged soon.

"He is doing much better and is likely to get discharged today or day after tomorrow," hospital sources told PTI. The 69-year-old actor too is eagerly awaiting his "moment of freedom".

"Freedom !!! free from central line, free from all kites, free to sleep without precaution....Now await to be free from hospital !! (sic)," Bachchan wrote on twitter.  Days after he underwent a scalpel on February 11 at the suburban hospital, Bachchan had complained of acute abdominal pain and there were chances that he might have to undergo another surgery.

However, the doctors decided against doing it as the gritty actor shown significant improvement.  "The 'central line' came out a short while ago....A good looking healthy 6 of needle immersed into your neck 'vein' and the relief of mobility now cannot be aptly described. The body is now free from all 'kites' and wires and soon shall be free from this hospital as well," Bachchan posted last night.

"It shall now be a few more days when I shall be heading home. The mind has already begun to programme the time to be spent and how. There shall be the obvious precautions

but besides that a desire to utilise the time in constructive learning and to acquire knowledge of matters still a mystery for me," he said.