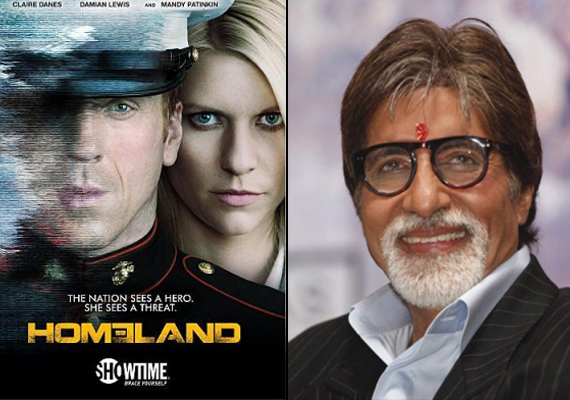 New Delhi, Mar 11: Megastar Amitabh Bachchan, who is recovering at home after his abdominal surgery, is using his spare time to watch Golden Globe winning TV series 'Homeland'. 
But as the Gideon Raff created show is coming to an end, the 69-year-old actor wants son Abhishek to get him more thrilling shows to watch.

"Finished the episodes I had of 'HomeLand' and irritated that there is no more to see... it is infectious and so gripping. Need to find some more stuff, will trouble Abhishek (Bachchan) for some or then see some of the more celebrated films but got to see.

"'HomeLand' has been such an absorbing watch. Not since '24' have I been struck by something so involving and gripping. One longs now for the next lot of the season to come in," Bachchan wrote on his blog.

The thriller series starring Claire Danes as Carrie Mathison, a Central Intelligence Agency officer and Damian Lewis as Nicholas Brody, a US Marine, is about a man who returns to the US after going missing in Iraq for eight years.

"The level of production, performances and the creativity behind each episode is simply remarkable. The oft repeated assessment, that television has gradually brought in more economics has been proved beyond doubt," he added.