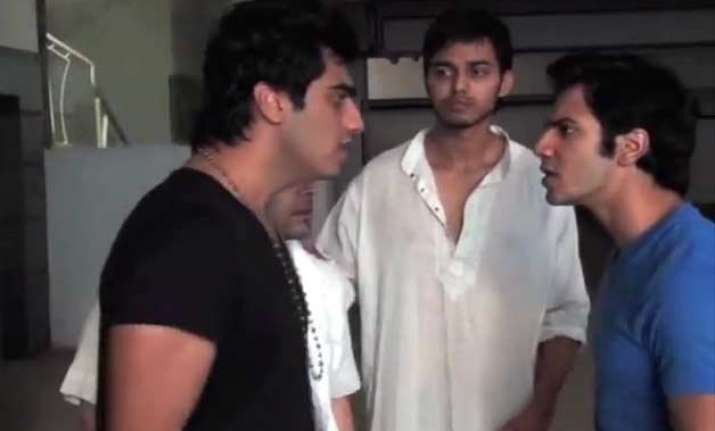 New Delhi: Today they might be best of friends, but there was a time when - Arjun Kapoor and Varun Dhawan couldn't see each other eye-to-eye.
Before you think otherwise, we tell you that a video of their college times has surfaced online and is doing the rounds on internet.
Interestingly, Arjun and Varun had been batch mates at a Mumbai acting school and the video doing rounds is nothing but a short film made during those years. When both of them were just college students and not stars.
The video isn't that technically great but the performance of all the actors is nice. Varun Dhawan has himself penned the story, screenplay, direction and also handled the camera. Arjun Kapoor is seen in a character, which is mix of his characters in 'Gunday' and 'Ishaqzaade'. High on abuses and violence, the video seems to inspired from some gang rivalry movie.
Al though the two haven't acted in any movie together. But after watching this video, we would definitely want them to share the screen!