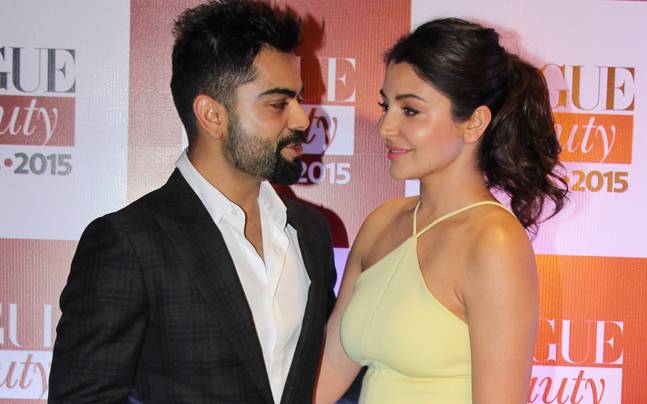 The alleged love affair between Virat Kohli and Anushka Sharma always makes huge headlines. The duo makes an absolute delightful pair and, we just can't seem to get enough of them. Now, a video of the Indian cricket captain Virat is going viral for all the right and adorable reasons. In a recent interview with sports broadcaster Star Sports, revealed how his "ladylove" Anushka has been lucky for him. He said that the Phillauri actress was with him when he was named India captain in Tests in December 2014 and in the limited-overs cricket earlier this year.
"I was in Mohali and there was a Test series going on. I was with Anushka then, she had come to visit me. Surprisingly, when I became the Test captain then also she was in Melbourne with me. That was a very special moment we shared together," said Kohli.
Also Read: In order to win, you have to say things that hurt, says Virat Kohli
"During the Mohali incident, they (BCCI) had spoken to me already. When I hung up the phone and told her, for me it was like a flashback. From the moment, I started playing in my academy till the Mohali game. I was emotional. I was in tears because I had never thought that I will see this day", the Indian skipper said. Furthermore, he said," What was more beautiful was that, I was able to share it with Anushka. It was something that I will always remember".
On the contrary, Anushka Sharma was labelled "unlucky" for the cricketer when India lost the World Cup final. Back then also, Virat Kohli supported the actress with full heart. "Shame on those people who have been having a go at Anushka for the longest time and connecting every negative thing to her. Shame on those people calling themselves educated. Shame on blaming and making fun of her when she has no control over what I do with my sport. If anything she has only motivated and given me more positivity", Virat said.