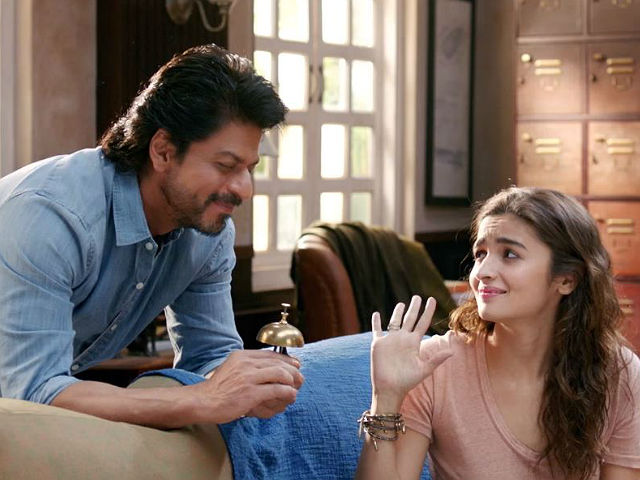 Actress Alia Bhatt doesn't like the fact that superstar Shah Rukh Khan eats less, a thing she confessed during a recent interview to a leading daily. Alia was speaking about her equation with King Khan with whom she shares screen space in the upcoming movie 'Dear Zindagi'.
When Alia was asked if she disliked any trait of the 50-year old superstar, she replied in the negative. She added that she felt bad about him not eating much.
Explaining instances form the shoot, Alia stated that there used to be heavy scenes, long takes with many dialogues when no one was allowed to speak. Amidst the entire deafening silence, she could hear SRK's empty stomach growling.
"Then we used to give him biscuits. He drinks a lot of coffee. So I used to feel bad about that and I used to tell him that he should eat," said Alia.
Alia also said that Shah Rukh is not at all strict and working with him was fun, adding that he treated everyone as an equal on the sets.
Revealing why the movie 'Dear Zindagi' has such a title, Alia Bhatt said that it is because she is having conversations with life itself. She said that when we talk to someone we address them as 'Dear', hence the movie got such a name.
In 'Dear Zindagi', Alia plays the role of a young filmmaker and Shah Rukh that of her counsellor. Alia said she could relate to many situations in the movie and was confident others too would. The movie is slated to hit theatres on November 25.