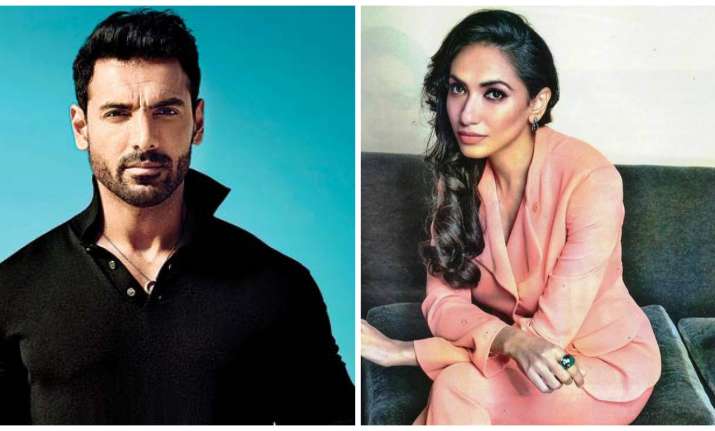 The tussle between Parmanu producers John Abraham and Prernaa Arora has intensified further as John has filed three criminal complaints against Prerna and her company KriArj Entertainment. According to the press release issued by John's company JA Entertainment, complaints have been lodged against Prerna for cheating, breach of trust, defamation and offences committed under the Information Technology Act.
John accused Prerna of delaying payments which stalled the post-production work. Has it been completed earlier, Parmanu: The Story of Pokhran would have released much before. John terminated the agreement with KriArj and then following a couple of incidents, the actor lodged complaints. 
The press release says: ''After Prernaa's repeated delays in making payments by stopping cheque payments and giving wrong bank transfer details (UTR numbers) at every stage and refusal to pay the last tranches of payment, which were critical for completing the post production work of the film, John followed the due process as laid down by law. He first gave a legal notice to cure the breach and after Prernaa's failure to cure the breaches, John terminated the agreement with Prernaa in order to save his film. After this termination, which is a purely Civil Dispute, Prernaa filed a false criminal complaint against John and started making defamatory statements against him in the media. Prernaa also illegally started blocking the online publicity materials launched by John for the promotion of his film. John also came to know that Prernaa had, without his knowledge, already recovered monies in excess of what she had to pay him from various third parties and yet did not pay him his dues.''
However, within no time Prernaa hit back saying that no complaints have been filed against her or any member of her company. An official statement has been issued by the company which says that allegations made by JA Entertainment are false and frivolous and the copyright infringement suit against the company will be addressed by the High Court on Monday.
Here's what it read: 
''This in response to the various articles being circulated by JA Entertainment claiming that criminal cases have been filed against Ms Prerna Arora of KriArj Entertainment. As also clarified by us at numerous times in the past we hereby re confirm that the allegations made by JA Entertainment are false and frivolous and that it is infact JA Entertainment who is guilty of various breaches of our understanding with them including infringement of copyright and cheating / fraud which is the sole basis for our filing multiple criminal complaint/s and the copyright infringement suit against JA Entertainment before the Hon'ble Bombay High Court which is due to be listed for hearing on Monday.''
''As per our knowledge no case has been registered against Prerna Arora or any members of team KriArj by the Khar Police Station and it is apparent that the attempts made by JA Entertainment are nothing but an immature counterblast and an afterthought against KriArj to defame and mentally harass them and to sabotage the release and distribution of the Film by KriArj inspite of being fully aware of KriArj's rights in the Film as Co producers, joint owners and exclusive right holders,'' it further stated.
Earlier, Prernaa Arora in an interview to a website said that JA Entertainment made unreasonable demands for money.
The movie directed by Abhishek Sharma features John, Diana Penty and Boman Irani. It is inspired by the nuclear tests conducted in Pokhran in 1998. Parmanu is slated for May 4 release.
For all latest news, keep checking our Facebook page