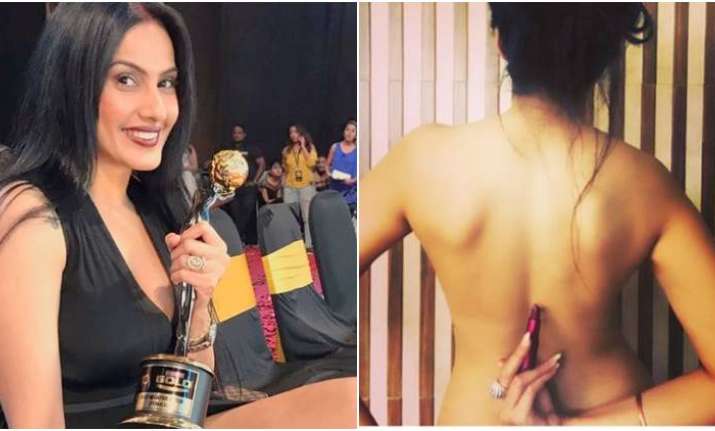 Popular TV actress Kamya Punjabi backing producer Ekta Kapoor's #LipstickRebellion campaign, which she initiated in the support of her forthcoming film Lipstick Under My Burkha, posted a bare back picture. Kamya can be seen holding a lipstick, with her middle finger placed on it.  
Captioning the picture Kamya wrote, "They Said that don't be that woman …The that other woman..the divorced woman .. the single mother woman .. But I am that woman ..Every time I put in my lipstick on, I smile. because I am being true to myself . Whether the world agrees or not I have made my own don't.. Don't you…"  
Later, the actress deleted the post and now gave a long clarification on her microblogging site Twitter. Kamya wrote that she never posted something, which she never believed in. She added that she never took off something that she posted. 
She even criticised media for presenting it in wrong way. Slamming all such allegations, which said that she is advertising nudity, she wrote, ''Happy hacking and happy hating.''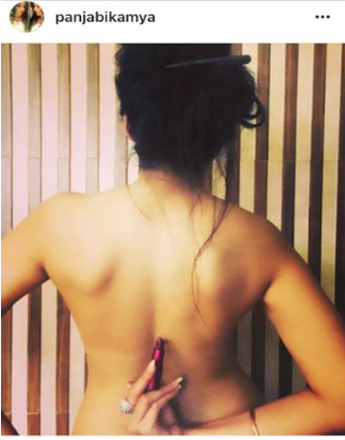 Sharing the clarification note she wrote, ''I did not take off a bare piece of clothing off my back. I bared the innermost corners of my soul...!!! #iknowUknowmypassword #instagram.'' 
I did not take off a bare piece of clothing off my back. I bared the innermost corners of my soul...!!! #iknowUknowmypassword 😊#instagram pic.twitter.com/OnDyM7Oj9q

— Kamya Punjabi (@iamkamyapunjabi) July 10, 2017
Also Read: Rahul Raj Singh's sister blames Kamya for causing havoc in her marriage
Kamya recently, won Best actor award in negative role category for her TV series Shakti – Astitva Ke Ehsaas Ki. Sharing her excitement with her fans Kamya wrote on her Twitter. ''A big thnku 2 each 1 of u who voted for me n a vry special thnks to vry special some1 @imanveergurjar #preeto #gratitude #shakti #goldawards.'' 
A big thnku 2 each 1 of u who voted for me n a vry special thnks to vry special some1 @imanveergurjar #preeto #gratitude #shakti #goldawards pic.twitter.com/wsB0i6Stcb

— Kamya Punjabi (@iamkamyapunjabi) July 5, 2017
For more Entertainment stories click here