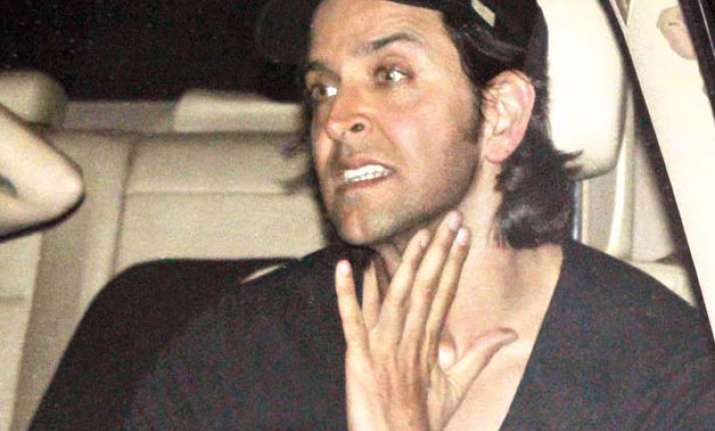 New Delhi: Bollywood star Hrithik Roshan is the heartthrob of girls across the country. His chiselled body, mesmerizing personality and killer eyes make a lot of women go weak in their knees.
While many dream of meeting him for once in lifetime, a female fan got a chance to slide her finger in Hrithik Roshan's underpants.
Wondering how could it be possible?
Well! It was not Hrithik Roshan but his statue in Madame Tussauds, which was at the receiving end of such gesture from his female fan.  
She tweeted a picture of her with Hrithik's wax statue and asked the superstar to tell museum officials to update his replica.
You need to tell @MadameTussauds London to update it! Regardless it was fun posing with you @iHrithik
The amusing thing about the picture was the way her finger was tucked in his underpants.
It caught Hrithik's attention too and he responded her with a hilarious tweet.
"U took a peek didn't u. naughty girl! Love u," he tweeted.
Ahem! Lucky girl to get a love you from the Greek God!