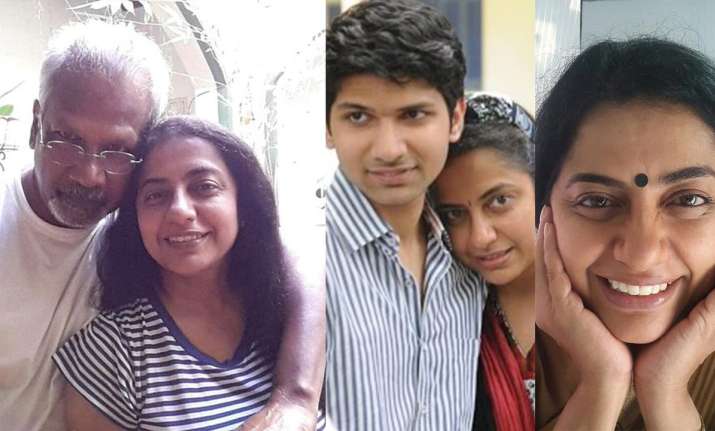 In a shocking incident, popular filmmaker Mani Ratnam's son Nandan was robbed in Italy, his mother Suhasini said on Sunday. At around 7 pm on Sunday night, Suhasini tweeted SOS and asked for help, saying her son was robbed in Belunno and requested people to help him reach Venice airport.
"SOS anyone near Venice airport? Can you help our son who was robbed in Belunno? He needs to reach airport. Please help," Suhasini, popular actress and filmmaker, tweeted on Sunday.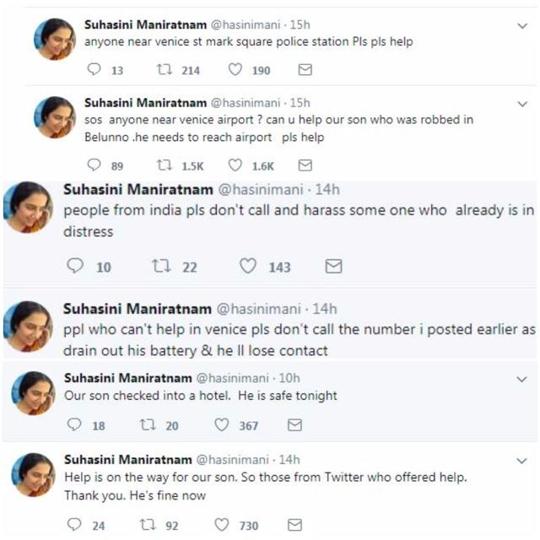 In a series of tweets, Suhasini sought the help of people on Twitter to help her son. Eventually, help came Nandan's way. A relieved Suhasini tweeted: "Help is on the way for our son. So those from Twitter, who offered help, thank you so much. He's fine now."
Unlike his parents, Nandan isn't interested in a career in cinema. He is currently studying philosophy and Christian ethics. In one of her interviews, Suhasini had said that her son is interested in becoming a politician and that he is currently studying politics. At the age of 15, Nandan wrote a 15-page booklet on Lenin called Contours of Leninism, which was later turned into a book.
(With IANS Inputs)
For more entertainment news and updates, follow our Facebook page