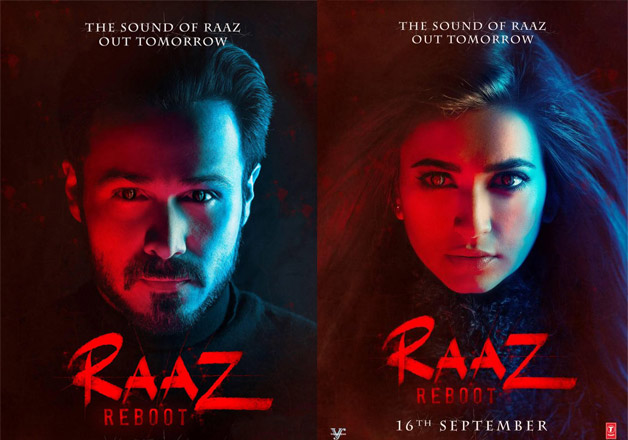 Remember the eerie feeling that movies from the 'Raaz' franchise has been giving since 2002.
The franchise has given three movies so far - 'Raaz', 'Raaz: The Mystery Continues' and 'Raaz 3: The Third Dimension'.
Each movie continues to give goosebumps to the audience with its story and effects. However, looks like the fourth instalment of the series will be a disappointment for the fans.
Yes! The trailer of 'Raaz Reboot' or 'Raaz 4' has been released and it has failed to give any thrills or chills.
The movie looks like a romantic drama full of betrayal and infidelity starring Emraan Hashmi, Gaurav Gupta and Kriti Kharbanda.
Being an Emraan Hashmi movie, the audience are expected to be entertained with some raunchy scenes but the horror element seems to be juiced out of 'Raaz Reboot'.
The only saviour of the movie is the music, which does give a little spooky effect in the movie.
Directed by Vikram Bhatt, 'Raaz Reboot' is scheduled to release on September 16. Interestingly, Vashu Bhagnani's Pooja Entertainment India Ltd too has collaborated with the Bhatt films for the movie.