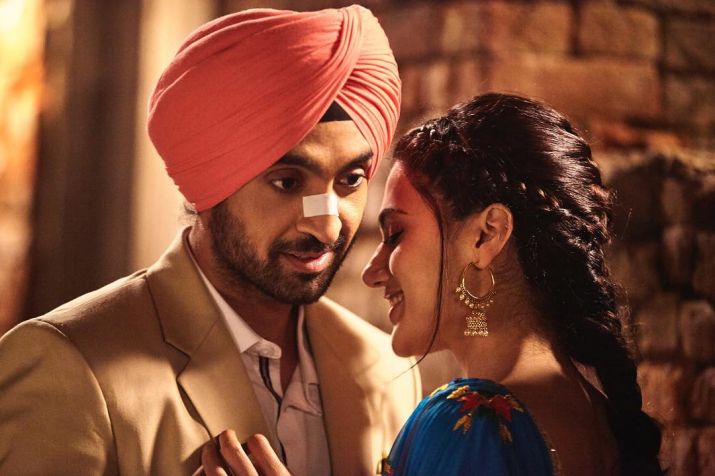 Diljit Dosanjh and Taapsee Pannu's real-life drama, 'Soorma' made its way to big screens on July 13 and now it is all set for Bollywood Film Festival Norway. Soorma became an official selection at the 16th Annual Bollywood Festival Norway 2018, which starts on September 7, and the film will be screened on September 8.
Special screenings of the film were also held for few schools across India and Paraplegic Rehabilitation Center in Pune for the soldiers.
The movie is an inspiring true story of human spirit, about a hockey player, Sandeep Singh, who made headlines for his miraculous comeback after an unfortunate accident.
It is a lesser known fact that Sandeep has been hailed as one of the world's most dangerous drag-flickers of all time with drag speeds of over 145 km/hr, which led to his nickname, 'Flicker Singh'.
'Soorma' also features Angad Bedi and Taapsee Pannu in pivotal roles.
Produced by Sony Pictures Networks Productions, Chitrangda Singh, and Deepak Singh, 'Soorma' is written and directed by Shaad Ali.
Talking about Soorma, it is a biopic on one of India's most successful hockey players Sandeep Singh who also captained the national side. His career began after he fell in love with the niece of his brother's coach Harjinder and the love story forms the backbone of his evolution as a champion player. The film also stars Angad Bedi and Taapsee Pannu in main roles. Angad plays Sandeep's brother Bikramjeet, while Taapsee is Harjinder/Harpreet in the film. The film chronicles Sandeep's foray into the game, his instant success and the huge setback in form of the accident and his exceptional comeback into the sport.
Soorma has been co-produced by Chitrangada Singh. The actress, talking about the film, in an interview has said, "It is a very powerful story and since it is a biopic it should be told truthfully. Sometimes we do dramatise things and I had promised Sandeep that we would be truthful to his story. There is nothing we have added for the sake of cinema". She also added, "Ninety percent of the film is true, just 10 percent is not because we couldn't take names of certain people and we couldn't get some permissions. There is no fake incident that has been created, it is all real", added Chitrangada Singh.
(With ANI Inputs)